LIBYA
Libyan court finds Gaddafi's son not guilty of murdering former football star Al-Riani
In May 2015, Al-Saadi Gaddafi, an ex-footballer and the third son of former Libyan dictator Muammar Gaddafi, was imprisoned in the North African nation.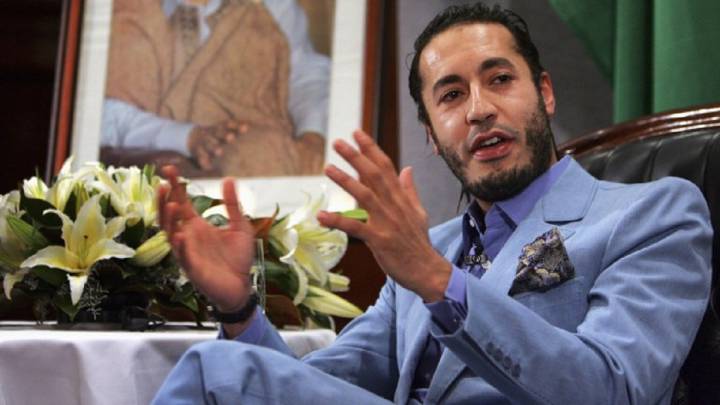 A Libyan appeals court has cleared Al-Saadi Gaddafi - son of the country's former leader, Muammar Gaddafi - of charges related to the murder of Bashir al-Riani, an ex-football star and coach.
According to an anonymous judicial source cited by Arab News, the court's criminal chamber acquitted Al-Saadi on Tuesday of charges of "voluntary homicide."
Riani's son denounces ruling
Riani disappeared in 2005, soon after criticising Al-Saadi, who at the time was a forward for the Serie A side Udinese Calcio. His body was later found on a beach in Tripoli.
His son, Ali, condemned the court's ruling, arguing that his family would appeal the decision.
"The case is clear. All the evidence and testimony confirm the responsibility of Saadi Qaddafi," Ali Al-Rayani told the 218News channel.
"How is it possible that a criminal whose culpability is confirmed by concrete evidence can be acquitted... It's impossible!
"We could not get justice under his father's regime, we will get it now, I'm confident!"
Gaddafi, who was extradited from Niger on March 6, 2014, is also being tried for his alleged involvement in the deadly crackdown on the revolt that collapsed his father's regime in 2011.
From Tripoli to Serie A
From an early age, Al-Saadi Gaddafi, the third son of the former dictator, was obsessed with football.
In 1990, he began playing as a forward for Alahly Tripoli, one of Libya's biggest clubs, before moving to local rivals Al-Ittihad Tripoli a year later.
He stayed with Al-Ittihad until 2003, when he signed for Serie A's Perugia.
In Italy, a country in which his father had considerable business connections, Al-Saadi hired the Argentine legend Diego Armando Maradona as his technical consultant.
He made only one appearance for Perugia before failing a drug test.
In 2005, Al-Saadi joined the Champions League-bound side Udinese, playing only 10 minutes in an end-of-season match against Cagliari.
Finally, in 2006, he moved to Sampdoria, where he didn't play a single game.
"He had possibilities that no other player could have. No team could dream of - from one evening to the next morning - arranging an appointment with the best doctor in Italy, flying a player out to see him and being all done in half a day," Al-Saad's team-mate at Perugia, Emanuele Berretoni, once said.
"He had a huge desire to learn. That was a thing that jumped out at you."