Gareth Bale has no intention of leaving Real Madrid this summer
The Welshman was angry to be left on the bench in Turin but if he is to go this summer it will have to be the club that puts him onto the market as he wants to stay. The USA vs. Ecuador live and direct: Friendly FIFA Date
Gareth Bale is going through his most difficult time as a Real Madrid player, and didn't feature at all in the Champions League match against Juventus. Despite this, those closest to him insist that he has no plans to leave in this summer's transfer window. If he does go, it will have to be the club that takes the step of putting him on the market, with a contract that runs until 2022.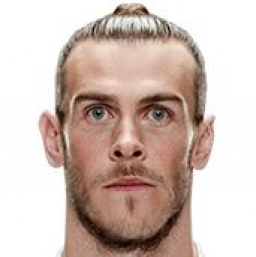 Bale: From indisputable to unneccesary
The Welshman, since he arrived in 2013, had been an indisputable name in the line-ups for the most important matches, fitness permitting. He was on the bench for the Champions League final in Cardiff, but the player himself had admitted that he was not 100% due to injury. Ancelotti, Benítez and Zidane (in his first season and a half) saw the presence of Bale in their plans as non-negotiable.
But this stance changed on 14 February 2018. Bale was a substitute in the first leg against PSG and only played 22 minutes (Isco started in his place). The same happened in the return leg in Paris when he played just 14 minutes (Asensio and Lucas Vázquez were used). In Turin this past week, things got worse for the former Spurs star, as Isco made the starting XI and then Zidane brought on Asensio and Lucas, leaving Bale out for the entire match. The player's frustration was clear and television cameras captured how he was the only player on the bench who barely celebrated his team's three goals.
Madrid worry about Bale stock drop
Zidane, as he seeks to maintain a good atmosphere in the changing room for the remainder of the season, will almost certainly give a starting berth to Bale on Sunday against Atlético Madrid. This will, in part, be due to the more defining second leg of the Juventus tie coming on Wednesday, Meanwhile, there is a fear in the club that Bale's market value will drop significantly if he remains a bystander in the remaining European games and, as is already confirmed, will not be able to increase his stock at the World Cup this summer as Wales did not qualify.
Will Madrid sell at a lower than anticipated price? Can he fight himself back into the starting XI? If given the chance can he find that magical moment, as he has in the past, to change opinion? The coming weeks will provide us with the answers...