REAL MADRID
Theo Hernández: "I struggled to adapt to Real Madrid at the start"
The Real Madrid left-back says his favourite sportsperson is Rafa Nadal and explains his dreams as a footballer and at Real Madrid.
Real Madrid's left-back, Theo Hernández, spoke with Codere recently. During the interview, he delved into subjects like his brother Lucas and his adaptation to life at Real Madrid.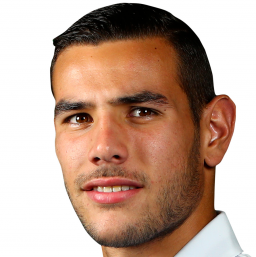 Feelings at Real Madrid: "The truth is that I feel good, I am really happy with this season and now what I have to do is keep working to continue in this way. It is a massive club. At the start, I struggled a bit to adapt but with the passing of time, I have adapted better and the truth is I am very happy. When they called me last year to come to this club, I didn't even think. This is the best club in the world and now I have to keep growing and stay here all my life."
Debut at the Bernabéu: "The first time, I felt a lot of nerves but I as time went on, I relaxed more. Now, as I said, I am very happy here and to keep fighting. My dream is to grow here in Real Madrid, as a person and as a player. I hope to achieve it and, to achieve it, I have to work day by day with my maximum effort."
Derby in the family: "Derbies are always special and I have it now with my brother and this makes it much more special, although at home we never talk about derbies. We annoy each other sometimes but we get on well."
Not expecting a call from Real Madrid: "I hadn't counted on it but when they called me last year to come, I didn't think about it. For me, it's the best club in the world. What I have to do now is to keep growing to stay here for all of my life."
The most special moment of your life: "The call from Real Madrid was the most special moment of my life."
Reference: "Now, it's my brother because in the most difficult moments, he helped me and in the good ones, he advised me too. I really appreciate that."
Change of look: "It's not because of a lost bet. It's because from time to time, you have to change your look."
Most admired sports star: "Rafa Nadal."
Zidane, in one word: "Incredible."
Other profession, if not football: "Tennis player."
What you like most about Madrid: "Everything."
A fixation: "Jumping twice with my right leg before going on the field."
Dream: "To be at Real Madrid all of my life."