MASTERS
McIlroy in the moment in latest Masters bid, Masters round-up
Rory McIlroy, vying to complete a career Grand Slam with a first Masters victory, isn't letting the weight of history burden him at Augusta National.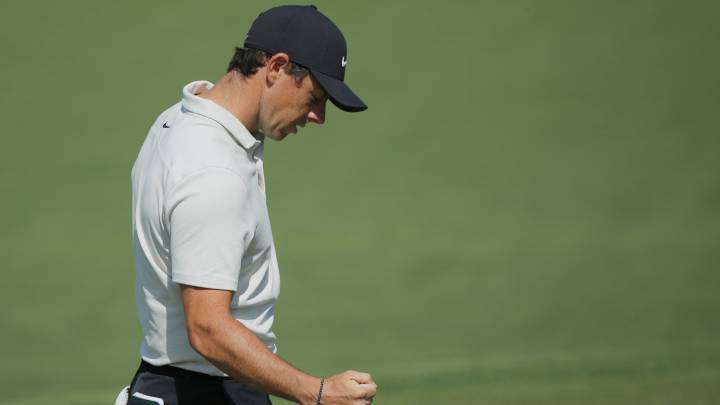 Rory McIlroy, vying to complete a career Grand Slam with a first Masters victory, isn't letting the weight of history burden him at Augusta National.
The 28-year-old from Northern Ireland could join Jack Nicklaus, Tiger Woods, Ben Hogan, Gary Player and Gene Sarazen as the only players with a career slam -- at least one win in each of the four professional major tournaments.
This is the fourth time he has arrived at the Masters with a chance to accomplish the feat, but McIlroy said one thing he has learned from his failed prior attempts is that it's fatal to think in those terms.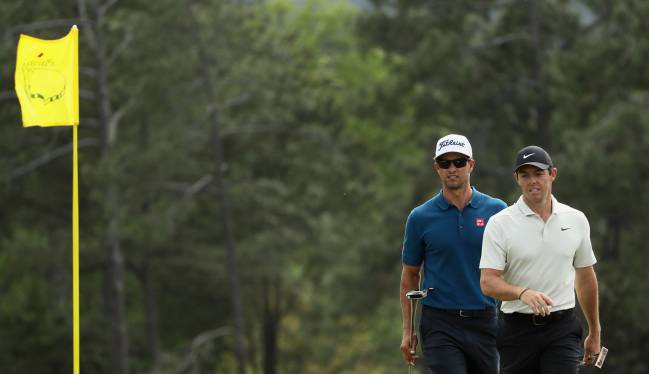 McIlroy says he's taking it one shot at a time
"You know, I'm constantly having a conversation with myself about staying in the present and just one shot at a time -- and all the cliche stuff that you hear about," McIlroy said.
"But it's true. That's all I'm doing. I'm trying to get up there and hit the best shot that I can and after that I'll go about what's the best way to hit the next shot and the putt."
On a day when challenging pin positions and swirling winds wreaked havoc, that process helped McIlroy to a 1-under par 71 and a four-under par total of 140.
He was tied for fourth place with Jordan Spieth, five strokes behind halfway leader Patrick Reed.
Although McIlroy has one of the lowest scoring averages in Masters history, his best finish in nine prior appearances was a fourth place in 2015.
And his most-remembered finish is an agonizing tie for 15th in 2011, when he took a four-stroke lead into the final round and carded an 80.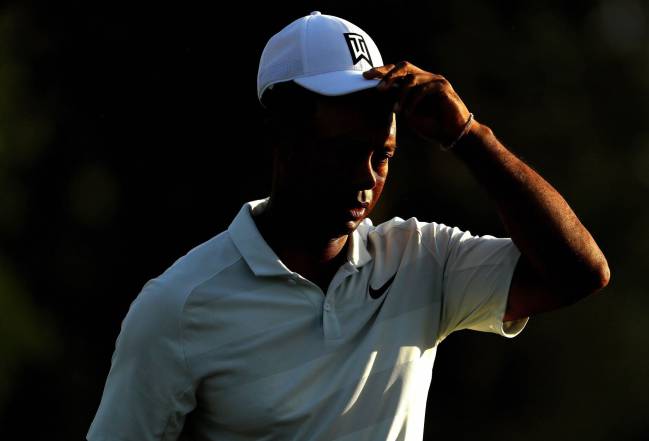 Masters implosion a character builder says McIlroy
He calls that experience "a character builder". From it, he went on to win his next major, the 2011 US Open.
He added the PGA Championship to his resume in 2012 and won the Open Championship in 2014 and says he's learned with those victories -- and with the ones that got away -- that patience pays.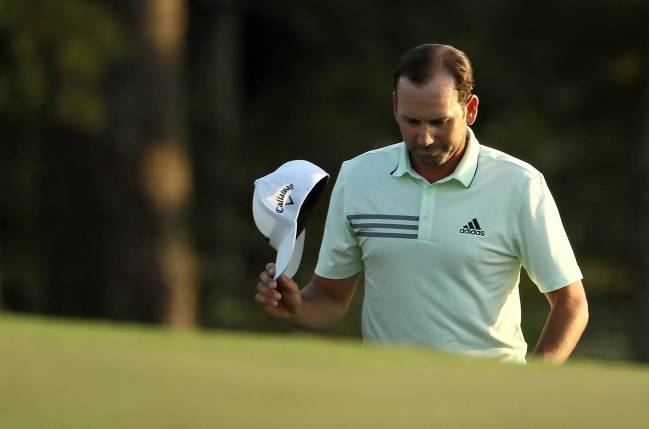 "I don't have to go out there and make a birdie on every hole, especially not on this golf course," he said. "In these conditions, pars are OK."
Always a player to find that "sometimes, pars might be a little bit boring," McIlroy admitted it took him time to commit to that attitude.
"I think whenever I first came out here on tour I thought all these guys birdied every hole and you just had to hit unbelievable shot after unbelievable shot and hole the putt afterwards," he said. "It's not quite like that.
"Golf is a game of making your misses not that bad and taking advantage of your good shots. So far this week, I've been able to do that."
Masters round-up
Phil Mickelson matched his highest-ever score at the Masters on Friday with a second-round 79, his bid to make tournament history effectively disappearing into the undergrowth at Augusta National's ninth hole.
Patrick Reed delivered an overwhelming performance under difficult conditions to seize a two-stroke lead after Friday's second round of the Masters while Tiger Woods struggled but made the cut will play in the last two days and is sitting on four over heading into the weekend.
Even after a bad round at the Masters, Tiger Woods says he's pleased just to have the chance to play after fearing his career might be over six months ago.
Meanwhile, Sergio Garcia missed the cut after a meltdown on the first day at Firethorn from which he never recovered. He finished on 15 over and well outside the cut as he will have to suffce with watching the last two days of the Masters at home.