Sporting to send Coentrao back to Real Madrid early, say reports
Sporting CP are reportedly set to dispense with the on-loan Real Madrid defender over his role in a players' rebellion after defeat to Atlético.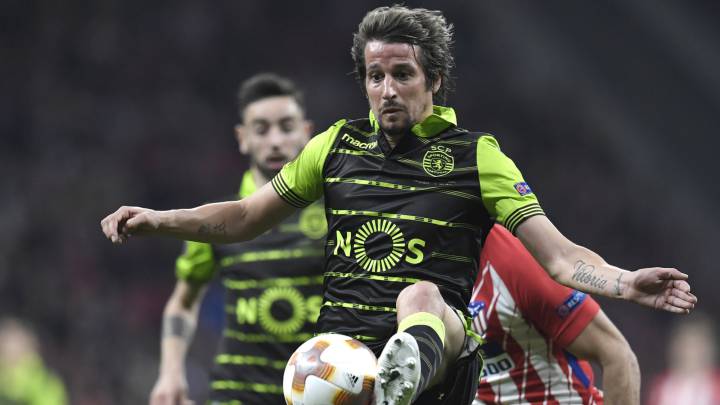 The first-team revolt at Sporting CP has so far seen 18 players suspended by the club, with coach Jorge Jesus facing the prospect of fielding a side filled with academy footballers in Sunday's Portuguese league clash with Paços de Ferreira.
And according to reports in Portugal, it has led Sporting to bring a premature end to Real Madrid defender Fabio Coentrao's season-long loan stay in Lisbon.
Coentrao set for Sporting chop over role in rebellion
The drama at Sporting was sparked by their Europa League defeat to Atlético Madrid on Thursday, which saw the club's president, Bruno de Carvalho, publicly question his side's commitment in an angry post-match tirade on Facebook.
The players did not take kindly to the criticism, and began to post responses on social media. Among those to hit back was Coentrao, who told the club chief in a message on Instagram: "We sweat, we fight and we always honour the shirt we wear."
A Bola and Correio da Manha say that the left-back, who is one of the 18 punished by Sporting, is seen as a ring leader in the mutiny and is to be sent back to Madrid, with De Carvalho already taking steps to cancel the 30-year-old's loan.
Joined Sporting on loan in summer 2017
Coentrao, who has made 37 appearances for Sporting CP since joining last summer, is under contract at Real Madrid until 2019, with Os Leoes thought to be paying 90% of his 3.5-million-euro yearly wages.