Real Madrid denied two penalties
Our resident referee Iturralde González considers both incidents were penalties, with Juanfran fouling Kroos (10') and Godín on Lucas Vázques (74').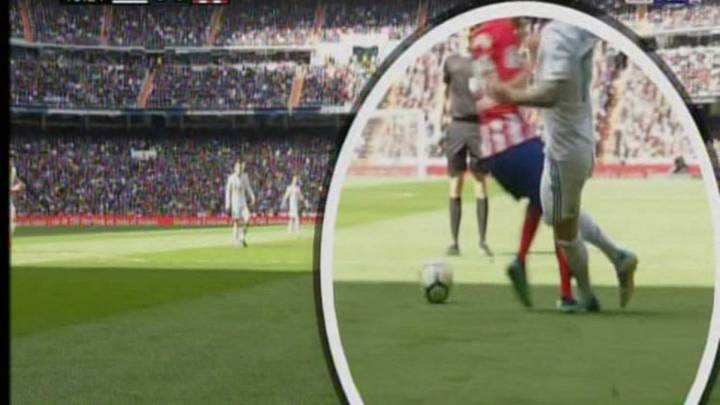 Anyone looking for controversy in the capital derby between Real Madrid and Atlético Madrid on Sunday afternoon only had to wait ten minutes. Los Blancos took a short corner and Juanfran collided with Kroos in the area after the German had made a pass.
Real Madrid should have had early penalty
Referee Estrada Fernández didn't consider that the challenge merited a foul and let play continue, which ended with Marco Asensio's hitting the woodwork. For AS' resident analyst, former-referee Iturralde González, was in no doubt that the wrong call had been made. "It was a penalty," he declared.
Decent penalty shout. Nothing doing. Real Madrid players rage impotently at ref Estrada.

— AS English (@English_AS) 8 April 2018
Our referee also believes a penalty should have been awarded after 74 minutes, when Godín elbowed Lucas Vázquez in the area, with a red card being given to the Atlético man. However Estrada Fernández also opted to take no action.
"Time for VAR in Spain"
Now, how does the offside rule work again. Asking for an official at the Bernabéu.

— AS English (@English_AS) 8 April 2018
Iturralde, as well as his assistants who flagged for two incorrect Atlético offsides, was involved in a number of strange decisions with some commentators already looking to how next season's introduction of VAR will impact on games.
**Real Madrid vs Atlético Madrid live**