Navas: "My future? I'm going… going home"
The Real Madrid goalkeeper spoke after drawing 1-1 with Atlético Madrid, and insisted that he has two years left on his contract.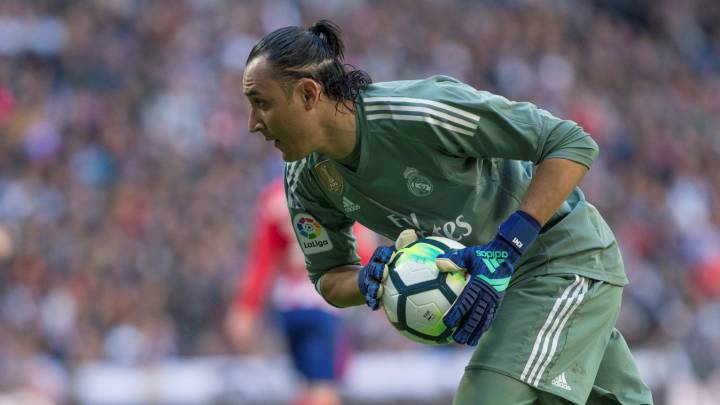 We gave it everything. My teammates were able to control the match most of the time. We're not happy with the draw, but we have to be relaxed after everything.
Is second place in the league out of reach now?
It's not been an easy year, but we haven't even given up.
There was only four minutes between Ronaldo's opener and the equaliser…
That's part of football, you need to raise the level. We scored against a side that it's really hard to create chances against and we need to be relaxed at 1-0, but we went on the attack and weren't careful enough at the back.
What did you think of Oblak?
He's a great keeper, he always does it well and it's always good to play against great keepers.
How do you see your future?
I'm going… going home to my house, relaxed. To enjoy time with my family and happy for having played well. I've got two years left on my contract and I want to stay.



LaLiga Santander
*Update 8 de abril de 2018
LaLiga Santander
*Update 8 de abril de 2018