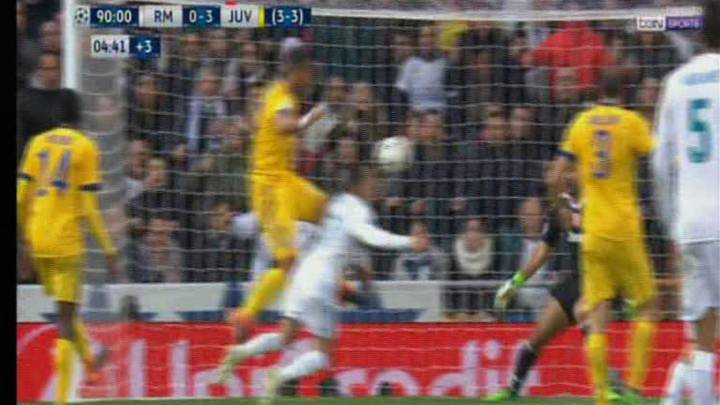 Real Madrid limped through to the semi-final of the Champions League after a last-gasp Cristiano Ronaldo penalty against Juventus secured a 4-3 aggregate victory.
---
Former referees cast doubt on penalty decision
---
Benatia contact on Vázquez 'not enough'
English referee Michael Oliver pointed to the spot in the third minute of added time after Juventus centre-half Medhi Benatia appeared to shove Lucas Vázquez.
Yet according to AS's resident referee, Eduardo Iturralde, it was the wrong decision. "The contact from behind wasn't enough," Iturralde said, "he shouldn't have blown for a penalty".
Pandemonium ensued after Oliver had pointed to the spot, and Juventus captain Gianluigi Buffon was sent off for protesting. The Bernabéu gave a standing ovation to Buffon following a sour end to what is likely to be his final Champions League appearance for Juve. Meanwhile, Cristiano Ronaldo kept his calm to tuck the penalty in to the top corner and send Madrid to the semi-final.