Jesé Rodríguez' Stoke City future in doubt after he misses training
The former Real Madrid forward, who is on loan from PSG, failed to return to training after compassionate leave and is unlikely to feature again this season.
The Stoke City chapter of Jesé Rodríguez' career appears to have come to an end after the ex-Real Madrid forward failed to report for training on Wednesday.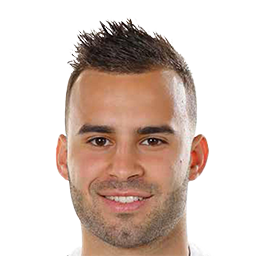 Stoke unaware of Jesé's whereabouts
According to The Telegraph, the 25-year-old had been granted compassionate leave to visit his ill baby son in the Canary Islands. He was due to return to the Potteries on Wednesday but did not show up. The club unaware of his whereabouts. 
Jesé, on loan from PSG, last featured for Paul Lambert's side in a 1-2 defeat to Everton on 11 March and is unlikely to play again for Stoke as they fight to retain their place in the Premier League. 
This is not Jesé's first misdemeanour during his time in England. He left the Bet365 Stadium at half-time during Stoke's match with Swansea City and was subsequently fined by the club.