Vettel snatches pole from Raikkonen as Ferrari dominate in Shanghai
Kimi Raikkonen was poised for his first pole position since Monaco 2017, until Sebastian Vettel trumped his Ferrari team-mate at the death.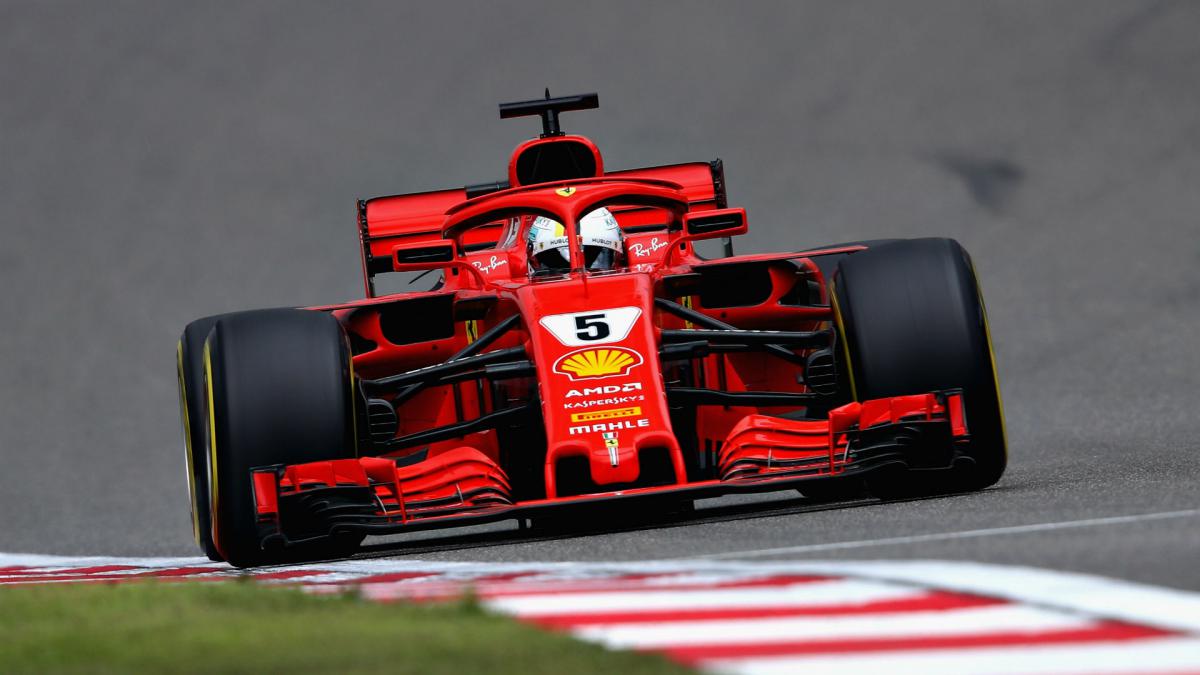 Sebastian Vettel pipped Ferrari team-mate Kimi Raikkonen to pole position at the Chinese Grand Prix as Lewis Hamilton and Mercedes struggled in the cold conditions in Shanghai. Raikkonen impressed throughout practice and qualifying and the Finnish driver looked set to claim his first pole since Monaco in 2017, until Vettel snatched first place on the grid by just 0.087seconds on Saturday.
Ferrari secure first pole in China for 14 years
Having already won the first two races of the season in Australia and Bahrain, four-time world champion Vettel clocked a last-gasp time of one minute, 31.095secs as Ferrari secured a front-row lockout ahead of Mercedes. It means back-to-back poles for German star Vettel, who set the fastest time in the final practice session and clinched Ferrari's first China pole in 14 years.
Reigning world champion Hamilton could only manage fourth behind team-mate Valtteri Bottas as Mercedes failed to cope with temperatures in stark contrast to the heat of Bahrain. Although he produced a flying lap to blitz the field late in Q2 as he went from sixth to first, Hamilton was powerless to stop the red-hot Ferrari duo.
Bad day at the office for Red Bull
It was another frustrating day for Red Bull, and Daniel Ricciardo in particular, after flames and plumes of smoke were seen billowing from the rear of the Australian's car in practice. Having been forced to start the final practice session late because of a gearbox issue, Ricciardo experienced further disappointment as he pulled over after just four laps with suspected turbo failure.
The Red Bull crew, however, somehow managed to get Ricciardo out on the track with less than four minutes remaining in Q1 and his sole lap was enough to advance to Q2 before qualifying sixth fastest, a place behind team-mate Max Verstappen.

PROVISIONAL CLASSIFICATION

1. Sebastian Vettel (Ferrari) 1:31.095
2. Kimi Raikkonen (Ferrari) +0.087s
3. Valtteri Bottas (Mercedes) +0.530s
4. Lewis Hamilton (Mercedes) +0.580s
5. Max Verstappen (Red Bull) +0.701s
6. Daniel Ricciardo (Red Bull) +0.853s
7. Nico Hulkenberg (Renault) +1.437s
8. Sergio Perez (Force India) +1.663s
9. Carlos Sainz (Renault) +1.724s
10. Romain Grosjean (Haas) +1.760s