Bayern setback as Vidal suffers knee injury in training
The Chilean midfielder who had problems with hsi right knee at the end of March, has suffered a new setback and left the training ground on a golf cart.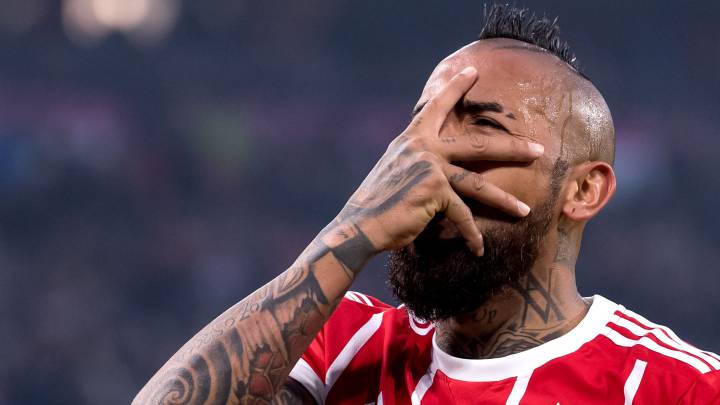 There was concern in the Bayern Munich camp this morning after Arturo Vidal had to be carried out of the training ground on a golf cart after suffering a knee injury, Bild report.
Vidal hurts knee in practice match

According to reports, the Chilean midfielder fell to the ground clutching his right knee during a practice match between reserve players. Vidal had to be helped off the training pitch supporting himself on the shoulders of Franck Ribéry and goalkeeping coach Toni Tapalović, then left the complex on a golf cart. while club physio Gianni Bianchi looked on with a very sombre, serious look on his face.
Champions League semi-final in just over a week's time
Vidal's pained expression as he left the ground to get his knee looked at doesn't bode well for Bayern who have the first leg of their Champions League semi-final against Real Madrid in Munich in 10 days' time. The midfielder appears to have affected the same zone of his knee which kept him out of the first leg of the quarter final against Sevilla on 3 April.