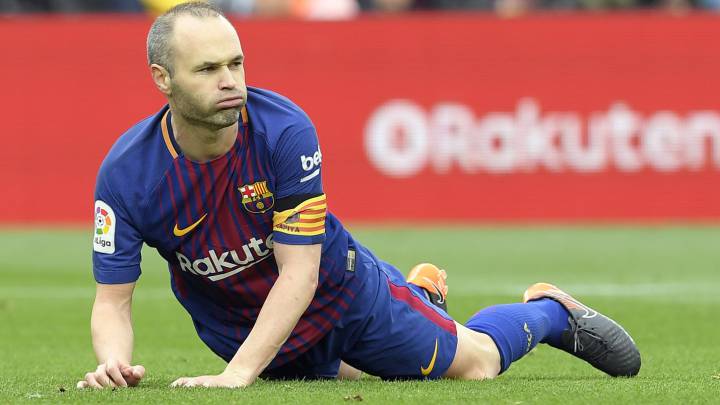 Last week was not the finest in Andrés Iniesta's career: after a poor display by him and his team-mates, Barcelona suffered a disastrous exit from the Champions League in Rome. He was, unsurprisingly, clearly affected by the ignominious defeat (but was nevertheless one of the few players to face the media post-match).
Iniesta's representatives busy clinching CSL move
A graduate of Barça's youth academy, Iniesta was desperate to win the Champions League and end his Blaugrana career in style - for as the Catalans were being dumped out of Europe, Iniesta's representatives were busy sealing his summer move to China. The club's bosses are aware of the midfielder's plans, as are his first-team colleagues, with the 33-year-old set to wait until after the Copa del Rey final - which sees the holders face Sevilla on Saturday - to announce his departure.
Identity of Chinese side remains under wraps...
With Iniesta's camp citing confidentiality clauses, it remains unknown which team are to take the Spain international to the Chinese Super League. As many as four clubs submitted significant financial offers for the World Cup winner, who is expected to sign a three-year contract. The switch is thought to include an agreement for his management team to organise a series of children's football camps, furthering both his and his new employers' global presence.
As part of the package put together to lure Iniesta to the Asian nation, it also understood that his club-to-be are to acquire the Chinese distribution rights to his brand of wines, Bodega Iniesta.
LaLiga Santander
*Update 16 de abril de 2018