PREMIER LEAGUE
Everton make ticket sales at Goodison Park easier and safer
Everton sign deal with SecuTix to ensure they "raise the bar" when it comes to ticket sales in the Premier League.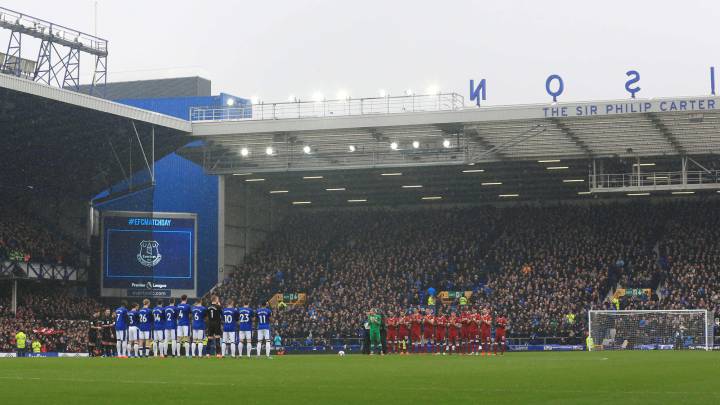 Football clubs are constantly trying to keep up with new technologies regarding the sale of tickets and Everton have made a move to the top of the queue when it comes to innovation. The Merseyside club have teamed up with SecuTix, a customized ticketing solution to improve the fans' experience when buying matchday tickets. The improvements are already underway with mobile ticketing and the use of Apple Wallet available, which fans could use for the first time before the home game against Brighton on March 10 in the Premier League.
The features offered with this agreement mean fans can renew their tickets directly online, they can change or add seats and get first choice on cup games. SecuTix also offers an interactive 3D map that will allow fans to visualize what they will experience on the day of the event. It will also reduce the number of sales on the black market using a controlled space for the exchange of tickets that will allow fans to resell and buy them safely, always within a range of pre-established prices.
Matt Kendall, head of ticketing at Everton, explained that with this agreement, the purchase process "will prevent delays for fans, it guarantees the future of our ticketing system, and thinking in the long term of how new technologies are evolving and how we can use them. For example, now we have improved our purchasing technology to offer fans the possibility of paying their subscriptions in two or three months, with more features that will be released in due time. I am confident that the switch to SecuTix will allow Everton to really raise the bar for ticketing in the Premier League. "