RAYO VALLECANO
De Tomás: "My dream is to play with Real Madrid, they'll decide"
The Rayo Vallecano striker is having a brilliant season with the club and has options but his ultimate dream is to triumph at Real Madrid.
Raul de Tomas is putting together a very spceical season at Rayo Vallecano. The Real Madrid player is on loan in Vallecas and has netted 20 times this season after opening the scoring against Real Zaragoza in Sunday's 2-1 win for the segunda division side. He spoke to El Transistor on Onda Cero and admitted his dream is to triumph at Real Madrid.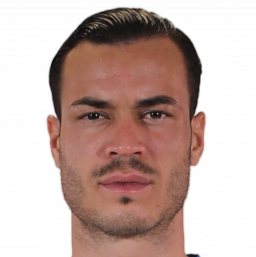 In Madrid since you were a child: "I was born in Spain. I am Spanish but I have Dominican blood. My Mother was born there. I started in San Roque (Barajas) and at eight years old, Madrid signed me."
They didn't take you to Brunete (a famous torunament in the outskirts of Madrid for 10-year-olds): "I didn't go to the tournament in Brunete because it was the manager's decision. For that, I have to acknowledge I was a little bit lazy and that's the reason, Saul Niguez was my teammate then and he was in the team."
Another year on your contract: "I belong to Real Madrid until 2019. I finish my contract next year. We'll see what happens but it will depend on me and how I do."
Six goals away from the Pichichi award: "I will try to catch Mata in the goalscoring table, it would be very nice but my objective is to get the team promoted."
Living with your brother and trainer: "I have been a Madridista since I was small. I live with my little brother and he plays for Rayo's Juvenil B side. He is happy and improving every day, he is very tall and only 17. We live with my personal trainer and he helps with my performance. In the evenings, I do boxing with him. I like it and not just because of the physical aspect."
You want to succeed at Real Madrid: "My dream is to play with Real Madrid. I have been there since I was very young and like any academy player my dream is to play there."
Rayo, the best: "Many people say that we are the best team in the league. I don't know if we are but we are amongst the best, for sure."
Míchel as a manager: "Míchel is a spectacular manager. He sees football the same way as I see it and he helps me during the games."
Continue with Rayo: "There are options to stay another year at Rayo but I can't say because Real Madrid have the last word. I am absolutely delighted to be here. I have always said that I love Rayo and here there are many good things."