RAYO VALLECANO
De Tomás: "I feel like I missed the train, the first year I failed Zidane"
The Rayo Vallecano striker spoke to El Larguero and admits he goes to bed every night thinking about playing with Real Madrid and succeeding.
Rayo Vallecano striker, Raul de Tomas, is the second top goalscorer in LaLiga 123. He is on loan from Real Madrid but his objective remains clear: he wants to be successful at the club he joined when he was a kid. He spoke to El Larguero about his relationship with Zinedine Zidane and more recently.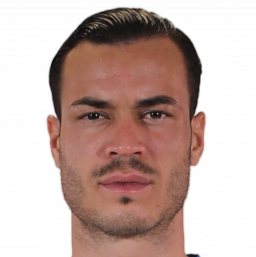 Living with his brother and personal trainer: "When I made the decision to leave Real Madrid, I decided to change my lifestyle and my training because I saw that everything I had done was fading. I decided to change my training regime with a personal trainer in my home, this had been key for maturing in recent years to be more consistent."
Not worried about being the top scorer: "I am vey happy myself and with a collective. My objective is not to win the Pichichi, it's to get Rayo promoted. My goal against Zaragoza was probably the best of the year."
A fan of boxing: "I love boxing as a release and for the physical side, movement and the rest but I don't fight because I can't arrive with a black eye or a busted mouth."
Cautious about his future: "It would be ridiculous to put my neck out because I have not spoken with any club. I belong to Madrid and I appreciate the way Rayo treated me because it is where I wanted to be. My future will be decided in a month or two depending on what happens, but now I am concentrated on Rayo."
Dreaming about playing with Real Madrid: "Yes, I am sincere with you. Every night I fall asleep thinking about being a Real Madrid player, to play with any of these players in the squad by your side. It's a dream."
Cristiano Ronaldo as a reference and Zidane as an idol: "Cristiano is the best example to follow. I feel like I can identify with him although my idol has always been Zidane."
He believes he failed Zidane: "I thought many times that I missed the train. The first year with Zidane, he had big expectations of me, he spoke a lot to me and I he liked me a lot. I always feel a bit of guilt because I know that this year I wasn't at the high level that they expected of me, not just Zidane but Real Madrid."
Madrid exit and changing: "When I left Madrid, I saw players came up to the first team and I knew I had to change things because I think that I had the potential to be there but I wasn't."
At the level to play in PrimerA: "Now, I see myself as a Primera player, completely. I feel prepared in terms of the sporting and the personal."