Mundo Deportivo: Copa result to determine Valverde's future
According to the Barcelona-based newspaper, the Barça coach's future hangs in the balance, but even victory in Saturday's Copa del Rey final against Sevilla may not be enough to save his job.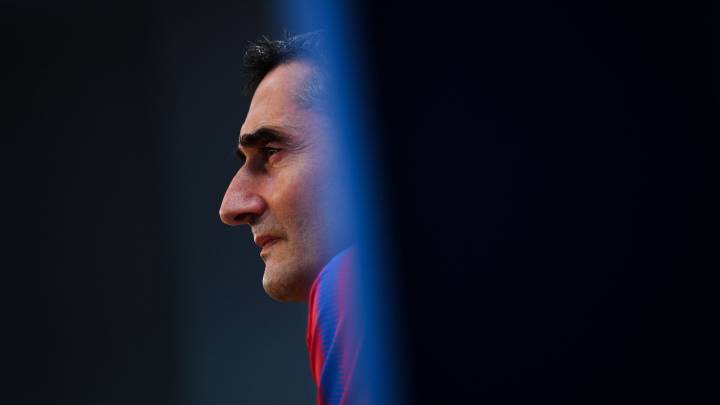 According to a report in Mundo Deportivo, Ernesto Valverde's future at Barcelona hangs in the balance and is likely to depend on victory or defeat in the Copa del Rey final and whether Valverde can ensure his side wins the league and cup double. However, the report also suggests that the Barça coach's future could still be in doubt, regardless of the result, despite signing a two-year contract with an optional year tagged on.
Roma defeat
The nail in the coffin came as Barça crashed out of the Champions League after a shock 3-0 defeat to Roma. It was the nature of the defeat that sent alarm bells ringing at the top of the club and the purported damage to the Barça brand has done little to help Valverde's cause.
Rotation policy
Furthermore, the whole squad, with the exception of Messi, has been called into question, and Valverde's rotation policy, or lack thereof, has come under scrutiny after the visible fatigue of the players in the Stadio Olimpico. Even before the return leg against Roma, Valverde continued to play the same eleven, a policy which is likely to have serious repercussions for his future.