BARCELONA
Cardoner: "There is no doubt over Valverde's future"
The sporting vice-president of the club says that there is no doubt over Valverde's future despite a badly-timed report that suggests his job is on the line.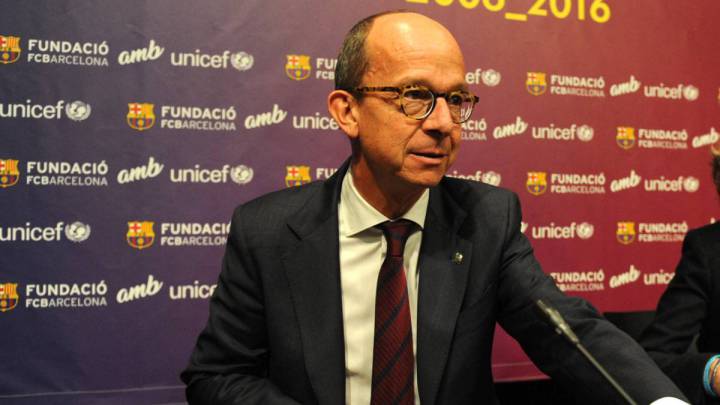 What was supposed to be a holiday in Madrid and a big day for travelling fans has turned into a rather anxiety-inducing affair. A report in Mundo Deportivo suggests Barcelona are ready to fire Ernesto Valverde if his side don't beat Sevilla in the Copa del Rey final at the Wanda Metropolitano on Saturday night.
In a statement on Radio Barcelona (SER), the sporting vice-president, rejects the idea that this is the case: "I wonder that 15 days ago things were good and the people were congratulating us for having Ernesto Valverde as the manager and now they question it. The answer is there is no doubt over his future, let's be honest."
It adds an extra layer of pressure to the game as Valverde goes in search of his first trophy on the sideline at Barcelona. The report suggests that even if they do win, there is still doubt over his future so despite Cardoner's seeming diffusion of the situation, it will remain in the sports pages for the next few days.
LaLiga Santander
*Update 21 de abril de 2018