China seems to be the safe destination for Andrés Iniesta, however, the Barcelona star may have other offers to weigh up that would significantly change his flight plans.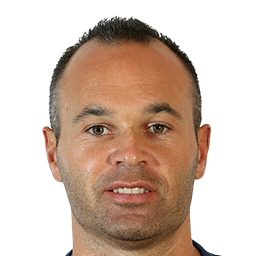 Iniesta tempted by City or PSG?
His footballing exhibition in the Copa del Rey final against Sevilla reminder anyone who may have had any doubts given his age, that he was still able to deliver at the top level. Manchester City manager Pep Guardiola - who knows Iniesta from their glorious time together at the all-conquering Barcelona - could enter the bidding for the Spanish midfielder. Another Premier League side, Arsenal, are also seen as a possible destination for the player if indeed Luis Enrique comes in to replace Arsene Wenger at the end of the season, another manager who had the pleasure of working with him at Barça.
The negotiation on a China move comes from a year ago. So far, we have not had firm confirmation that Iniesta will move east but he has said that he will share his decision later this month. Everything so far has suggested a final hurrah in in the Chinese Super League. But with teams like Man City and PSG potentially interested - both of whom have recently won their domestic leagues at a canter - as well as a chance to reunite with Luis Enrique (stories suggesting a weakening relationship between the two may counter this) could being a China superstar be postponed or cancelled altogether? Sources have stated that this decision is what has delayed the announcement of Iniesta's move to China.
Barça put decision in Iniesta's hands
In his most recent renewal with Barcelona, Iniesta agreed with Bartomeu that he would be allowed to leave the club whenever he chose. And Manchester City and PSG have their eyes on the situation. Being able to compete at the highest level in the Champions League is something that many still see as within the Spaniard's capabilities, and Guardiola, for one, would be able to use him sparingly as part of a squad fighting on several fronts.
Julen Lopetegui will be counting on Iniesta to open defensive doors this summer in Russia for Spain. What we now await is news of the next challenge that lies ahead of the world's true greats.