Heynckes: "I respect Cristiano; but we have Lewandowski"
The Bayern Munich boss spoke to the press ahead of the visit of Real Madrid and said he did not think either side are clear favourites.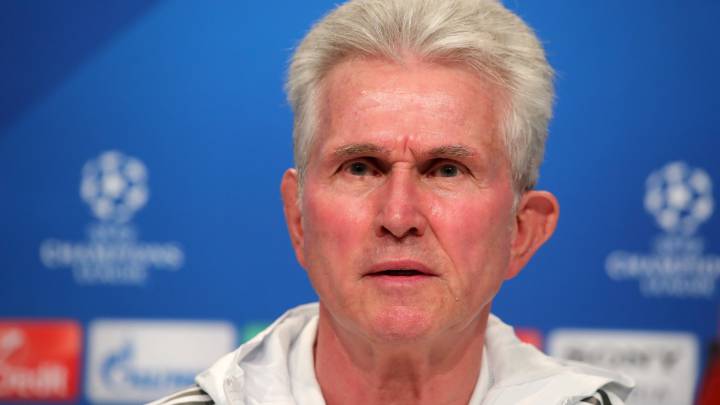 Semi-finals: "When you get to the last four all the four teams are sides with great quality. Wednesday's game is going to be an absolute cracker."
Cristiano Ronaldo: "I have a lot of respect for Cristiano Ronaldo. His career speaks for itself. But in the Champions League the most complete team wins. We have a great striker in Lewandowski, who has scored 39 goals this season."
Zidane: "I am a huge fan of Zinedine Zidane and I hold a lot of respect for him as a player and a person. He is an example to others."
Favourites: "It's going to be a wonderful game for football fans. Both sides play attractive football. For me, neither side are clear favourites, but I have a good feeling."
Heynckes: "James is a top-class player"
Bayern form: "We are in a similar position to the one we were in 2012-13, but we still have a very strong rival in our path."
Injury concerns: "We'll decide whether or not to include Alaba and Tolisso in the sqaud early on Wednesday."
James Rodríguez: "Our fans are very happy when they see James out on the pitch. He is an integral part of Bayern Munich. He is a top-class player and has that magic touch. He's even learning German."
Boateng: "We have enjoyed a lot of success together. Jerome is incredibly powerful as a player and he's a leader in the dressing room. It is with players like him that you win the Champions League."
Champions League
*Update 24 de abril de 2018