BAYERN-REAL MADRID
The resurgence of Thomas Müller under Jupp Heynckes
The German has been involved in 29 goals in 29 games under Jupp Heynckes after a miserable spell with Carlo Ancelotti on the sideline.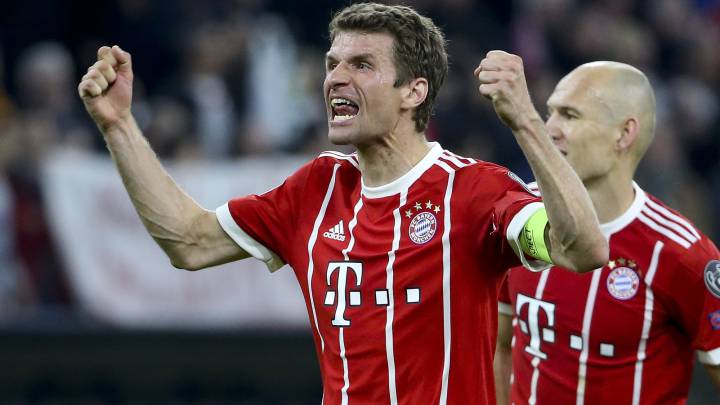 The return of Jupp Heynckes on the bench at Bayern Munich has not just revitalised a squad that was missing a spark under the watch of Carlo Ancelotti, it has also improved the form of some of Bayern's best players. One of those to have benefitted most is Thomas Müller.
The 28-year-old has figured out where the goal is again and is back to his best. In the 29 games since the manager returned to the sideline, Müller has been involved in 29 goals - 14 goals and 15 assists. During Ancelotti's spell this season, he only scored once and offered up one assist. He has five goals in his last seven games.
The captain of the Bavarian outfit has been replaced to the side under Heynckes whereas under Ancelotti, he had to fight for a place and rotate his position with Ribery, Robben, Coman and James. Last season, for the first time since joing Bayern's first team in 2010-11, he failed to reach the 10-goal marker. The lack of a connection with the Italian, Ancelotti, was obvious and he was reportedly one of the players who was not upset when he left. And his forms shows it.
He has played in 65% of the minutes since Heynckes returned to the bench and he feels important again. He has a contract until 2021 and is faced with a real task against Real Madrid; score against the Spaniards, which is something he has failed to do in six previous encounters. Under Heynckes, it seems like it could finally be possible.