LIVERPOOL - ROMA
Salah becomes top African goalscorer in Champions League season
The Egyptian has scored 10 goals in 11 games in the Champions League and is closing in on Ian Rush's goalscoring record at Liverpool Football Club too.
Mo Salah can not be stopped. His exhibition at Anfield against Roma, his former club, in the Champions League semi-final saw him land two excellent goals in the first half to put Liverpool in the driving seat. With those goals, he also became the first African footballer to land nine goals or more in the Champions League in one season.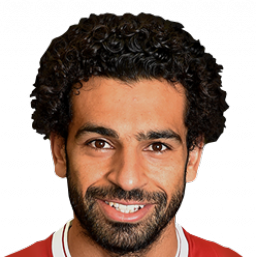 The Egyptian is having a historic season and Mister Chip put some stats on his Twitter account that shone some light on his statistics and how much he has improved. He has scored 42 goals in his first 47 games with Liverpool. He scored 16 in the same number of games for Roma.
In terms of Liverpool's history, no player had scored 42 in a season since Ian Rush in 1983-83. That same year, the Liverpool legend helped the club to a treble. That same season, Rush scored 47 - the number that still stands as the most goals scored by a Liverpool player - but the Egyptian King is closing in on that record as he reigns in England and beyond.