IAAF's new testosterone ruling is a huge blow to Semenya
According to this new rule, athletes who have a "difference of sexual development" must meet certain criteria to compete.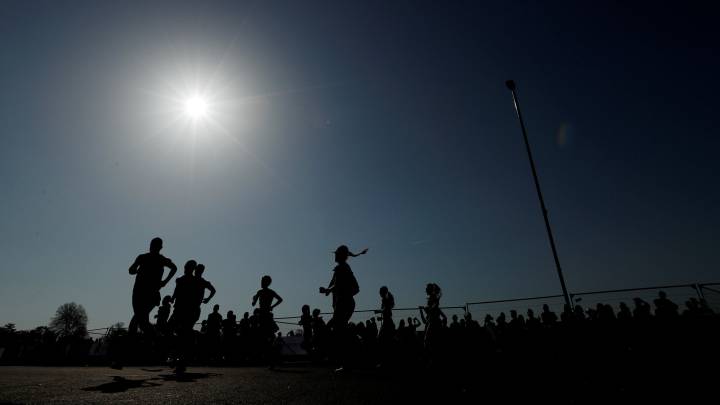 The International Association of Athletics Federations (IAAF) issued new eligibility regulations for female classification. The new rules, which will come into effect from November 1 2018, would apply to women who race in track events from 400m up to the mile.
New guidelines
The new guidelines require any athlete who has a difference of sexual development (DSD) to meet the following criteria to be eligible to compete in restricted events and international competitions:
a) she must be recognized at law either as female or as intersex (or equivalent);
b) she must reduce her blood testosterone level to below five (5) nmol/L for a continuous period of at least six months (e.g., by use of hormonal contraceptives); and
c) thereafter she must maintain her blood testosterone level below five (5) nmol/L continuously.
According to the IAAF, these new regulations will stop women with high testosterone levels gaining a competitive advantage and will "preserve fair and meaningful competition in the female classification".
Pressure on Caster Semenya
IAAF's new guidelines will force South Africa's golden girl Caster Semenya to take medication to reduce her testosterone levels if she hopes to continue competing internationally.
The 27-year-old sprinter has hyperandrogenism, meaning that she has an excess of male sex hormones in her body. Due to this, she has constantly battled with controversy throughout her career. In 2009, she even underwent sex verification tests following that year's athletics championships.
Semenya, a double Olympic Gold medal winner (2012 and 2016) in the 800m event, posted a message on Twitter in response of the new IAAF regulations: "I am 97% sure you don't like me, but I'm 100% sure I don't care."
Since the regulations will come into effect from 1 November 2018, the South African, as well as other affected athletes, will still be able to compete in the upcoming European season, which includes the Diamond League meetings.
SA Confederation disappointed
The South African Sports Confederation and Olympic Committee (SASCOC) has expressed its disappointment over the new guidelines.
"All our athletes have our unequivocal backing. We continue to produce high quality sportsmen and women and will continue protecting the rights and dignity of our athletes and our member federations," SASCOC president, Gideon Sam, was cited as saying by Sport24.
"Obviously SASCOC is disappointed by the IAAF ruling, and especially given that Caster's name is again being dragged through the publicity mill. While we are guided by, and respectful of, sports law, we continue to produce athletes of a high calibre and support them every step of the way.
"We feel that as a sports movement we should be allowed to debate things in the right atmosphere and that the protection of athletes and their dignity and human rights are at the top of the agenda".
IAAF is to unleash what is indirectly called "Caster Semenya Clause".They want to inject her with drug to slower her because she runs faster pic.twitter.com/5fhgjnWBL7

— Mayibuye iAfrika ✊ (@DaveMashamaite) 26 April 2018