The New York Times hail Zidane's work at Real Madrid
The prestigious US daily claims that the French coach is never considered in the same tactical circles as many of his peers.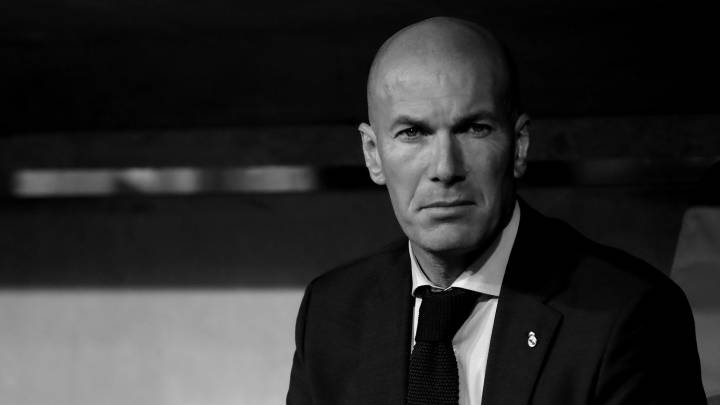 After last night's Champions League semi-final first leg win over Bayern at the Allianz Arena, US daily The New York Times dedicate an article praising the work of French coach Zinedine Zidane with the Spanish side.
"Maybe this is time to consider that Zinedine Zidane in fact is a very good football coach", writes English journalist Rory Smith. "Yet the sort of acclaim that flows so freely toward some of his contemporaries, the breathless paeans of praise, the lavish adjectives, the exclamations of genius have, for some reason, continued to elude Zidane, even as he has picked up prize after prize".
Smith adds that Zidane rarely is compared to who those considered as the finest coaches of this generation. Pep Guardiola and José Mourinho, of course, would be the first to spring to mind despite the fact that Zidane has won the Champions League as many times as either of them, and in a fraction of the time.
The English writer also goes on to point out that the Real Madrid boss rarely appears in the conversation when the discussion moves to the finest tacticians in the European game."With the exception of his one-time boss Carlo Ancelotti, Zidane's résumé, on a continental level, compares favorably to all of the other contenders who might warrant a mention, too: Massimiliano Allegri, Jürgen Klopp, Maurizio Sarri and Antonio Conte have never won club soccer's greatest honor, and yet all seem to be held in higher esteem than Zidane, the first coach to retain the Champions League, a man just two games away from becoming only the third coach ever to win the competition three times, and the first to do so in consecutive years.
Simplicity
Smith concludes that the key to the Marseilles born coach's success is simplicity affirming that "Zidane does the simple things well".
Madrid now face the Bundesliga side next Tuesday at the Santiago Bernabeu with their eyes set on a place in the Kiev final where they will face the winner of the Roma-Liverpool tie.



Champions League
*Update 26 de abril de 2018