QATAR
Xavi Hernández sent off in Qatar Cup final
The midfielder was sent off from the bench after he argued with the fourth official about a late penalty that was awarded against Al-Sadd and would settle the game.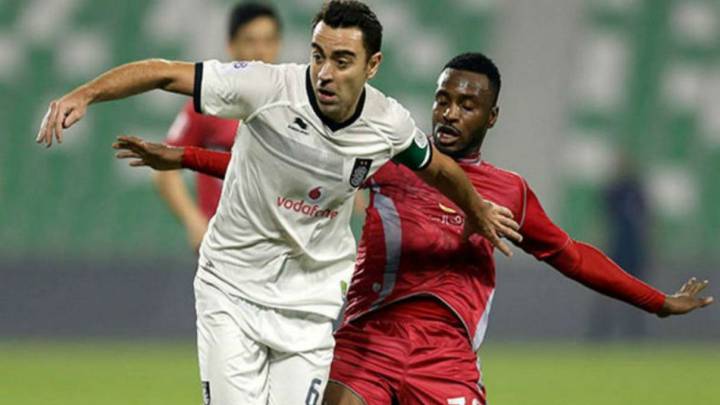 Al-Duhail beat Al-Sadd in the final of the Qatar Cup (1-2) on Friday and prevented Xavi Hernandez from adding to his impressive trophy haul. The Qatar Cup, which is played each season between the top four finishers of the Qatar Stars League, was played between the two sides and Xavi's side were considered favourites. They finished 11 points clear of their opponents but that hardly mattered.
Al-Duhail had to suffer and their task look impossible after 19 minutes when Al Haydos scored from a corner, which was delivered by Xavi and touched on by Pedro Meguel. Mohamed Ismail manaded to level matters with 10 minutes to go and when it seemed the game was destined for extra-time, they went ahead. The referee blew a controvresial penalty for Al-Duhail with a little help from VAR, which settled matters.
Jesualdo Ferreira and Xavi, who had been withdrawn at that point and was watching from the bench, was shown a red card for arguing with the fourth official. The former Granada player, El Arabi, scored the penalty and won their first double in their history.