Real Madrid won't sit back against Bayern, says Zidane
Real Madrid boss Zinedine Zidane spoke to the media ahead of Tuesday's Champions League semi-final second leg against Bayern.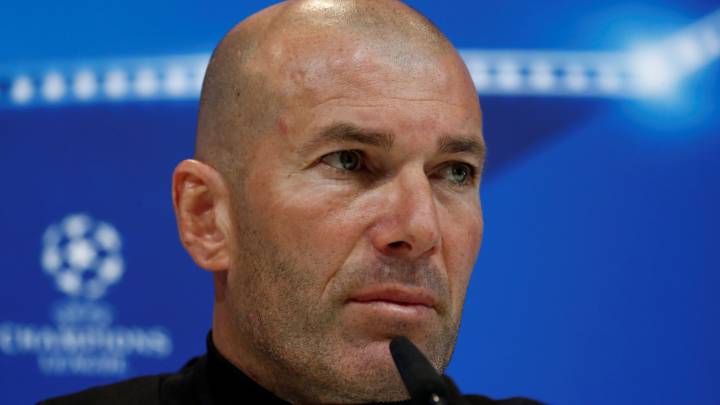 Zidane's Champions League press conference: as it happened
 So Zidane refuses to rule out either Nacho or Isco, and says Real Madrid won't simply look to protect their lead, but will go all out to reach the final by winning the game. Thanks for reading - you can stay up-to-date with all the build-up to tomorrow's Champions League semi-final second leg on AS English, and make sure to join us for live coverage of the clash at the Bernabéu, which kicks off at 20:45 CEST.
And that's it from Zidane. Off he goes to continue preparing his side for tomorrow's crunch clash.
  Zidane was asked earlier about Real Madrid's indifferent home record against the top sides this season: "Given the choice, I'd prefer to play every game at the Bernabéu. We're proud to be able to play here."
  Who is the dominant force in Spain, Real Madrid or Barcelona? "In LaLiga, clearly Barcelona. They are worthy champions, and we have to congratulate them. And we have the chance to get to the final. They've won two things and have had a great season. But what matters to us is what we do tomorrow."
Bayern: "They will come here to put in a great game, they're a great club and a great team and we have to be as prepared as ever to put in a good performance. Bayern will come here without any complexes to play a great game."
Key areas in second leg against Bayern: "The key for us is to focus on winning the game. To go out there out to win the game; we can't go out there and hedge our bets."
  Domestic campaign: "We're not happy with what we did in LaLiga this season. We have to accept these things, but with a view to coming back and working even harder [to win it]. LaLiga and the Copa del Rey are very difficult."
Benzema: "His mood is fine. He'd like to score more, but he's training and playing hard and I don't need to say anything special to him. We're all focused on preparing for tomorrow's game, and that's the case for Benzema too."
  Is Marcelo one of the most skilful players you've ever worked with? "Yes, I'm sure he is. We've all seen what he can do with the ball. He's contributed to the history of this club, and his upbeat personalty also makes him important to the dressing room."
Zidane: "It's incredible to be able to play another semi-final after everything we've done over the past couple of years, and the only thing that's in our heads is giving our all to get to the final. If we do things right, with plenty of motivation, we'll have a great chance of making another final."
Is your future as Real Madrid boss tied to the outcome of your Champions League campaign? "No, it has nothing to do with that. I've said a number of times that I'm a coach today and I want to continue at this club. What matters most to us is what we're doing now and tomorrow's game, and we have to focus on that." 
Zidane: "We're very proud to be able to play this semi-final in front of our fans" 
Nacho and Isco: "Nacho has been out for a month but he's trained a lot and he's ready. And he's a physically very strong player in general. As for Isco, everyone wants to play and so does he, and if he's feeling a niggle and we have to do everything we can to field him, we will - but we won't take risks." 
Zidane is not very forthcoming on who will replace Carvajal at right-back: "Whatever happens, we're a team and we have a deep squad."
  Biggest game of the season: "It's a semi-final - we know how important this game is. We know what we have to do. We don't need to change anything. We just have to keep focused. We did well in the first leg, and now we have to show that we want to go through."
Here's Zidane.
Sergio offers his pre-Bayern thoughts (Juan Medina/Reuters).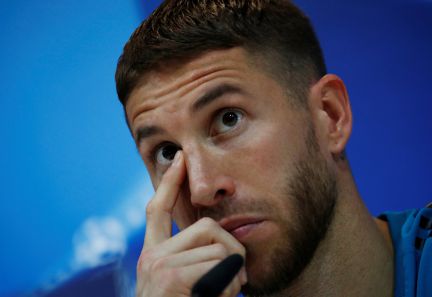 That's your lot from Ramos. Zizou up next.
"We're making what seems impossible look easy," was another interesting comment that Ramos made earlier when asked about Real Madrid's recent run of three Champions League victories in the last four seasons.
  Zidane: "I can only heap praise on him. We know he's a great coach, he's shown that; and we're proud to play under him. Whenever he's questioned, the trophies he wins have shut a lot of people up."
Marcelo: "He's a top player with a lot of experience. He's won pretty much everything there is to win in football and he's a cornerstone of the Real Madrid team."
Asensio: "I hope he has a big future at Real Madrid, because it would be good for him and for the club. He's a lad with bags of potential, and I think he could be a top, top player for many years."
What would reaching the final mean to you? "It would be a reward for all our hard work throughout the year. I'd love to be able to play the final and defend our title."
Real Madrid's ability to get results from the big European games: "It's been a quality that we've shown. Against Bayern [in the first leg], we knew that if we stayed compact we could hurt them on the break." He urges his side to show the same "defensive mettle" that they did in Munich.
Message to the fans: "The big nights at the Bernabéu have been not only down to the team but also the fans," says Ramos, who calls on the supporters to contribute to a "magical night".
  Guard of honour against Barcelona given that they're now champions: "We'll do whatever Zizou says. They have the league and the cup to celebrate, and I don't think the guard of honour will be all that important to them."
  "You always learn from good and bad experiences," says Ramos, when asked about the scare that Real Madrid got against Juventus in the previous round. He reckons the experience of that evening will stand them in good stead as they look to defend their "good result" against Bayern in the first leg.
  Barcelona crowned LaLiga champions: "It's been a great year for them. If we win the Champions League, it'll have been a great year for both clubs."
  Talk of a vulnerable Real Madrid by Bayern chiefs: "We're not affected by any comments made by anyone outside of the club. The history of Real Madrid speaks for itself. If anyone has any doubts, they should look at the history books. I think we've always given a great account of ourselves when we've come up against Bayern in the Champions League."
What's the mood like at Real Madrid? "The chance to be in a final again adds extra motivation. We know what it means to be able to play the final, and we're proud to be one step away from walking out in Kiev."
Out come Zidane and Ramos! The captain first.
  Among Zidane's selection decisions against Leganés was to start Karim Benzema and Gareth Bale, with the former brought off after an hour and the latter playing the full 90 minutes. We can expect the Real Madrid boss to be asked how that impacts on the roles he has planned for the pair against Bayern. (Chiefly Benzema; the smart money would be on Bale's involvement being cameo-esque at best). 
We'll just have to wait and see what kind of shape Zidane says Nacho and Isco are in...
Real host Bayern tomorrow night with a 2-1 lead from last week's first leg in Munich, after goals by Marcelo and Marco Asensio saw the holders recover from Joshua Kimmich's opener for the Germans.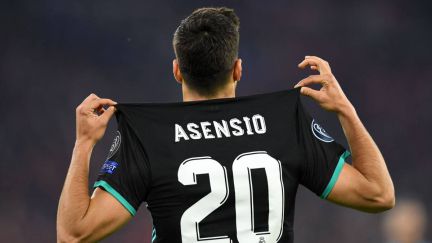 Good afternoon! Join us for live coverage of Zinedine Zidane's press conference ahead of Real Madrid's Champions League semi-final second leg Bayern Munich. In addition to the pre-match musings of Los Blancos' boss, we'll also be getting the thoughts of club captain Sergio Ramos.