James Rodriguéz on Zidane, a return to Madrid, and role change
The Colombian, currently on loan to Bayern from Real Madrid, spoke to the press ahead of Tuesday's huge Champions League clash at the Santiago Bernabéu.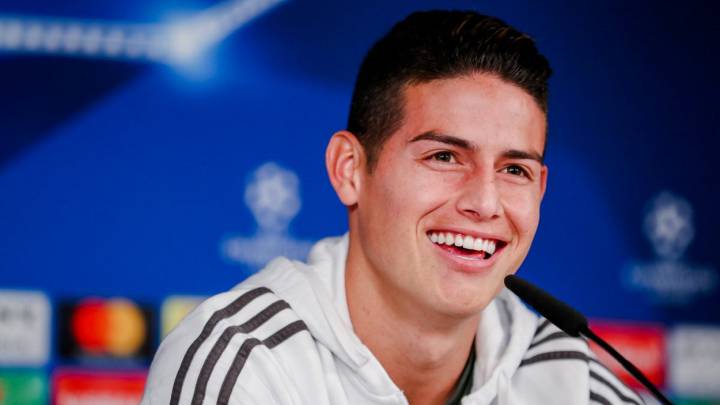 James Rodríguez appeared in front of the gathered media ahead of the Champions League semi-final second leg between Real Madrid and Bayern Munich. The Colombian midfielder occupies an interesting position in this tie, being a Bayern player on loan from Los Blancos.
The man deemed surplus to requirements in the Spanish capital - despite playing a role in the Liga and Champions League double last season - is positive about the Bundesliga side progressing to the final but says they must take advantage of their opportunities, something they struggled to do in the first leg at the Allianz Arena.
James on: a return to Madrid
I have great respect for all the people here and I felt happy when I was here at Real Madrid.
James on: Zidane
I have absolutely nothing against him, there are no angry feelings. I am just looking to have a good game so that Bayern progress and play in a great final. I have nothing against him [Zidane] or the club [Madrid], only feelings of gratitude to all of them.
James on: a return to Real Madrid
I have nothing to prove to anyone. Now I am with Bayern, I'm good and happy, and I'm only thinking about this and then having a good World Cup. After that we'll see what happens, but right now I'm with Bayern.
James on: what changes Bayern need to make to progress
I don't think anything. We played well [in the first leg] and we always have to try to play well, with lots of intensity, and take our chances when they come. Scoring goals is what we failed to do last Tuesday.
James on: the likely Bernabéu reception for him
I think it will be nice. I have warm feelings towards them [the fans] and I gave everything when I played here. I think they'll welcome me in a positive way.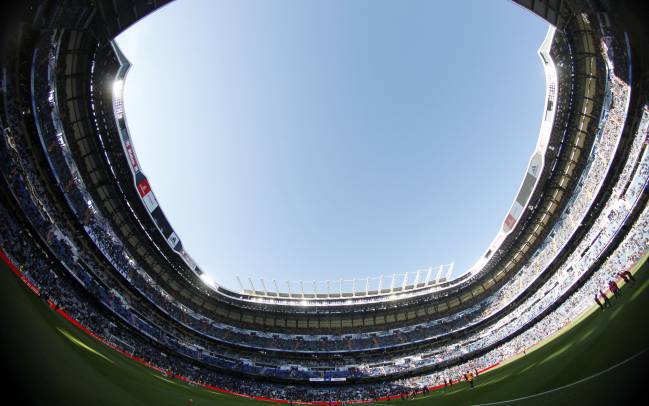 James on: how he has changed
I'm playing in a deeper area of the pitch and I have to run more, forward and back. It's what the manager has asked of me and I can do it.
The Columbian star was also asked if he would celebrate if he scored. Due to the respect he feels for the club and the way he was treated, he said he wouldn't.