Our two-toned correspondent in Germany - Bavaria and Andalucia playing their part - named José Carlos with the surname Menzel, came yesterday with Paul Breitner to visit AS. The former Real Madrid and Bayern player's words enlightened us. He told us how Bayern were inspired by Santiago Bernabéu's Madrid - "the only wise man I've ever met," he said - and how on his return to Germany he described that avant-garde model to Uli Höeness. He recalled that Madrid had six doctors and a preferential relationship with a bank. He explained that every Madrid footballer had a system built around them, something unknown back then, which was to solve any non-football problem - from financial investments to a change of school for the children.
Madrid and Barça for all
From that idea of 'the Madrid family' ("I'll retire when Don Santiago tells me") emerged this Bayern model, tutored by its former players. There is part of that old Madrid in today's Bayern, that embrace of their roots, something that Madrid now flees in search of universal appreciation. Bayern is still of Munich, the Bavarians, the Germans. Madrid is now from all over the world, and there is no reason to complain about it. The other day I was reproached by a Moroccan taxi driver for our selfish take on Madrid and Barça: "They are not yours anymore, they belong to all of humanity," he said. And he was right, as it's something I notice when I travel around.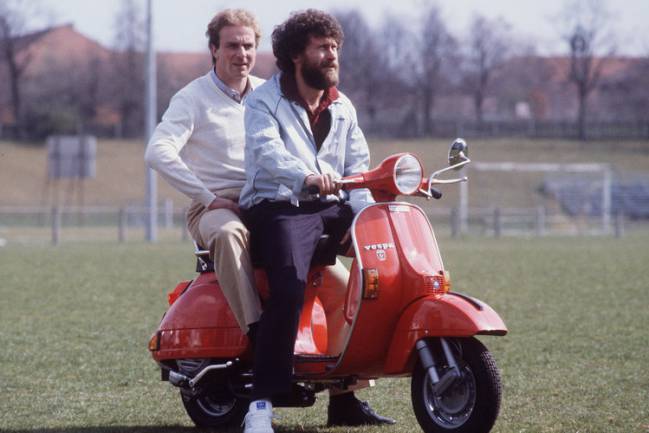 Bayern born from a wise man's Madrid
Now Madrid and Bayern lock horns once again. They are the two giants of Europe. Only chance has prevented them from facing each other in a final, but they have met in twelve editions of the European Cup/Champions League. Madrid have an advantage but, as Breitner tells us, without any sense of arrogance, the Bavarians never give up and I believe him. He asserted the reliability of everything German, be it a washing machine, a car, or a football team, especially if it is the 'Mannschaft' or Bayern. But I also enjoy knowing that the great Bavarian team was inspired by the principles on which Bernabéu built his work, the only wise man Paul Breitner has ever known.