Ronaldo talks Bernabéu, Zidane, Cristiano, Iniesta...
The former Real Madrid star spoke on El Larguero ahead of the Champions League semi-final against Bayern which he believes is a dangerous match.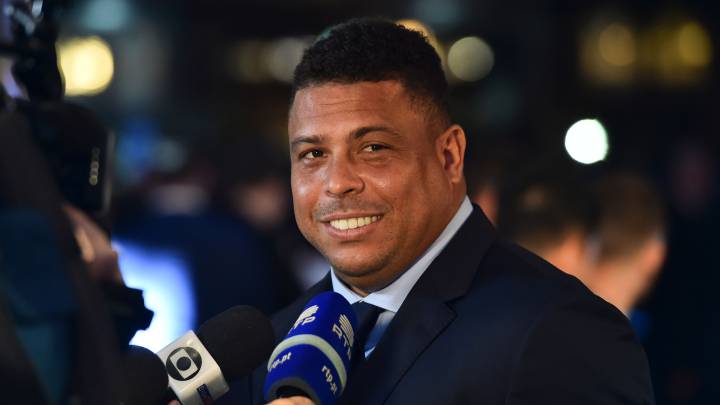 Brazilian legend Ronaldo appeared on Spanish programme El Larguero on the eve of the Real Madrid-Bayern Munich Champions League clash and gave his thoughts on a variety of related topics.
Ronaldo on: going to the game
"I'll not be going to the Bernabéu because it would make me really nervous...also Florentino [Pérez] puts the heating up very high!
"I want to watch the game at home so that I can control myself better. Bayern are a great team, the tie is not over. Any of their players can hurt Real Madrid, it's going to be a very difficult game."
Ronaldo on: Bayern Munich
"The history between Real Madrid and Bayern is a long one; they are very special encounters and tomorrow [Tuesday] will be one too because we are looking for a third Champions League in three years, something we are unlikely to see again soon."
Ronaldo on: Real Madrid
"I am delighted to carry the name of Real Madrid around the world. I had a phenomenal time in Madrid and I still love the club. This year I've been in Australia working on a project with Real Madrid and it has been an exciting journey."
Ronaldo on: Zidane
"I am, and have been, a huge admirer of Zidane. I'm very happy because I've been following him for a long time, even when he was at Castilla [Madrid youth side] I visited him. His career has started and is going very well, he deserves every minute of what he is doing."
Ronaldo on: Cristiano-Messi
"Each year one is a little bit better than the other; they are both spectacular".
Ronaldo on: Iniesta
"He deserved the Ballon d'Or but I don't think he needs it. I sent him a message on Instagram congratulating him on his career. He'll go down as the best Spanish player in history - I don't remember seeing another Spanish player with so much quality, with so many attributes... That's why many people love him."