Benzema breaks Champions League semi-final hoodoo
Real Madrid's French striker had played 11 semi-final Champions League matches and had only been capable of scoring two of the 18 goals Madrid scored.
Karim Benzema equalised for Real Madrid in the Champions League semi-final against Bayern Munich at the Bernabéu, after Joshua Kimmich scored an early opening goal. The No.9 then capitalised on an error by Sven Ulreich to put Madrid ahead.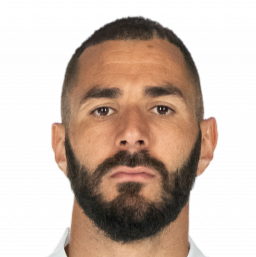 Benzema did just have to face the German defence, he also had to confront his own statistics in semi-finals since he joined Real Madrid in 2009/10. That year Real Madrid were knocked out in the last-16, as was usual back then. The team, coached by Pellegrini, were sent packing by Olympique Lyon. Since then, however, Real Madrid have been constant contenders at the semi-final stage of the Champions League: three times under Mourinho, twice with Ancelotti and three with Zidane. In total, 15 semi-final matches, in which Benzema took part in 11 at some point. In 2010/11 against Barcelona he was left out of both legs for tactical reasons, as was the case in the first leg against Juve in 2014/15. He also missed the second leg against City in 15/16 for a knee niggle.
Benzema fails to shine in Champions League semi-finals
In those 11 semi-final matches in which Benzema took part, Real Madrid have scored 18 goals, with the Frenchman contributing just two: one against Dortmund in the Bernabéu in 2012/13 and the other against Bayern, also in Madrid, in 2013/14.
Four seasons later and Benzema has finally scored in another semi in the Champions League. If Madrid reach the final, he will have to up his game again. He's played in three finals from the start and hasn't scored. Meanwhile Cristiano Ronaldo has notched three, Ramos two, and Casemiro, Marcelo, Bale and Asensio have all bagged one.