REAL MADRID-BAYERN
Rummenigge: "We could have hurled Real Madrid into the abyss"
The president of Bayern Munich says that his side played their best game in the Champions League for the last five years.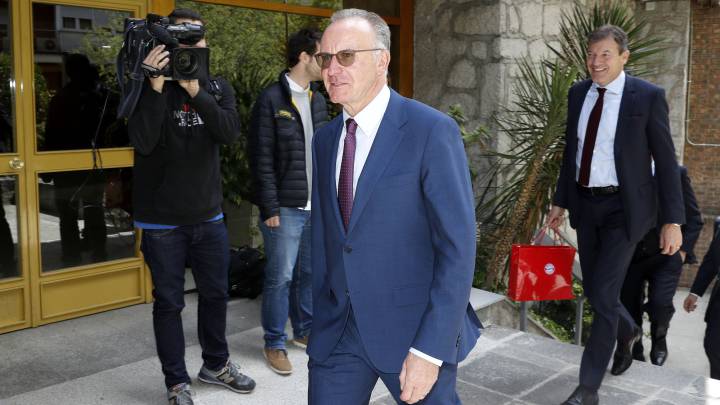 Bayern Munich's president, Karl-Heinz Rummenigge, praised his players despite their elimination from the Champions League on Tuesday night. He credited the "great" Real Madrid team but says Bayern could have "hurled them into the abyss".
"If I had a hat, I would take it off in reverance to the team. We're a bit sad because it was possible to destroy this great Real Madrid side," Rummenigge said.
The former Bayern striker says it was "the best game from Bayern in the the Champions League in the last five years," as his eulogies for the performance continued. "I think that not just Bayern but all of Germany and the whole world will show the highest praise and the best respect for our team and out manager, Jupp Heynckes," he said.