ATLÉTICO MADRID VS ARSENAL
Atlético 1-0 Arsenal (2-1 agg) Europa League 2018: report
Diego Costa scored for Atleti on the brink of half time to edge past Arsenal and in to the final of the Europa League.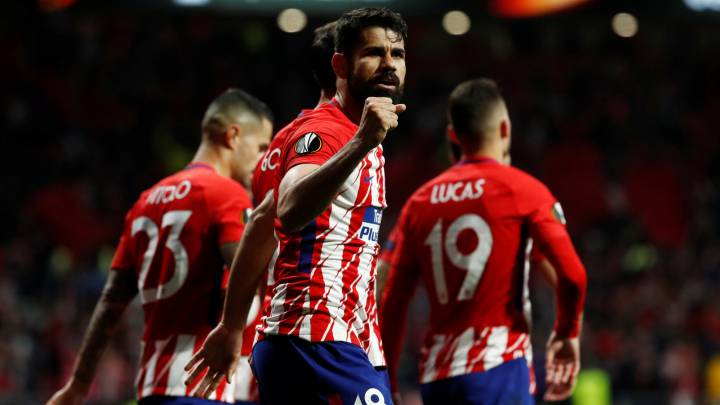 Diego Simeone arched backwards and pumped his arms in to the sky as Atlético sealed a place in the Europa League final for the first time since 2012. Diego Costa scored the winning goal on the brink of half-time in a tie that the LaLiga side always controlled. Marseille await in the final after overcoming Salzburg in extra-time.
The Argentine coach, banished to a corporate box for his misdemeanors during the first leg, paced up and down like a caged animal throughout the match, a bundle of repressed energy. His team combined that zeal with rigid organisation to knock Arsenal out of Europe and deny Arsene Wenger a trophy to his spell at the club. There is a compelling case that Atlético are the only elite club in Europe that truly understand the mechanics and the structure of astute defence. "That's what we're there for, to defend," Diego Godín said nonchalently.
The match was attritional for swathes of the first half, which given their aptitude for the nitty-gritty, suited Atlético. The breakthrough came in added time. Jan Oblak recovered from a heavy first touch and launched the ball long towards Antoine Griezmann. He exchanged a one-two with Thomas Partey before carving Arsenal open with a weighted ball in to the path of Diego Costa. The burly forward held off Hector Bellerin and chipped the ball over David Ospina. It was a goal that exhibited the best of Atlético's incision, and the very worst of Arsenal's systemic slackness.
Arsenal enjoyed prolonged spells of possession in the second half but failed to convert that in to clear chances. This was Arsene Wenger's 250th European match as a manager and it will be his last. Sadly, it was a performance that encapsulated how stale his side has become. He will have no fairytale end to his time in London and Atlético will relish spoiling the party. As Godín would say: "That's what we're there for".
Atletico Madrid 1-0 Arsenal (2-1 agg)
Cholo Simeone celebrated that like a man possessed up in his box. Arsenal never truly troubled Atlético, who were comfortably better over the two legs. 
90'+4' FT! Atlético are through to the Europa League final! 
90'+4'   Torres wins Atleti a free-kick by the Arsenal box, and that should be that. The home fans bounce. 
90'+2' On comes Stefan Savic for Thomas Partey, who takes his sweet time leaving the pitch.
90'   Three minutes of added time. 
89'   Torres swivels in the box and half-volleys a shot straight at Ospina. 
88'   Delicate feet from Griezmann to get away from Xhaka and scamper along the byline. He pokes the ball through the six-yard box but there's nobody there. 
87'   Koke takes a free-kick short to Griezmann. They tap it about a bit by the corner flag, and win a corner, which they'll take short again. 
86'   The home support ramp up the volume and wave their scarves around their heads. They smell the finish line. 
85'   Griezmann goes for a one-two rabona in the box in an attempt to find Koke. It doesn't come off, but it would have looked glorious if it did. 
83' Fernando Torres receives a roar from the Metropolitano as he comes on for Costa. 
82'   Costa is down in the Arsenal half. He gestures furiously, seemingly at the Atleti bench, to enquire why he hasn't been substituted. 
80'   Griezmann spins the ball to Costa with a deft first-time backheel. Costa skips past a couple of challenges in the box and tries to rifle the ball back across goal towards Griezmann in the middle. Mustafi clears. 
78' Diego Costa and Mustafi are both booked for a brief episode of handbags, originally caused by Mustafi not giving the ball back.
76'   Excellent sliding tackle by Xhaka to prevent Griezmann pulling the trigger from 12 yards. 
75'   Xhaka eases Costa over and concedes a free-kick. He holds his arms up in a praying gesture, but it was a clear foul. Fortunately for Xhaka, the set-piece comes to nothing. 
74' Vitolo trundles off, with Argentine-energy-bundle Ángel Correa on in his place. 
74'   Xhaka hits the ball deep for Monreal to nod it across goal. Naturally, Godín is there to clear. 
73'   Koke shapes to pass down the line, but instead thumps it diagonally towards Griezmann. It catches everyone by surprise, Griezmann included, and flies out for a throw. 
72'    Mkhitaryan fizzes a shot just over the bar after a couple of Arsenal crosses are headed clear by Godin & co. 
71' Saúl is booked for giving Aaron Ramsey a big cuddle in the centre circle. It was unrequited love though, as Ramsey was trying to launch a counter-attack at the time.
2-0 to Salzburg in the other tie, 2-2 on aggregate. It's heading to extra-time in Austria. 
68' Mkhitaryan replaces Wilshere. 
67'   Costa executes a beautiful Cruyff turn in the box before laying the ball back to Griezmann. By the time he's taken a touch and shot, Chambers has recovered his position to get his body in the way. The ball skews up in the air and Ospina claims. 
64'   Costa steams towards the Arsenal box. He waits, and waits for Saúl's overlapping run and then uses it as a decoy to shoot by himself. Mustafi blocks. 
63'   Xhaka lets fly with one of his left-footed daisy-cutters, which Oblak is forces to tip around the post. Atlético clear the resultant corner. 
61'   Big chance from Arsenal as Özil wriggles through a grip between Thomas and Giménez, gets to the byline, and lashes the ball across goal. Godín positions himself superbly to clear. Moments later Özils whips a similar cross that just evades Lacazette. Arsenal show signs of life.  
60'   Griezmann over the free-kick... Just wide! He whips it to the far post and it skids a foot beyond the post. 
58' Griezmann wins a free-kick on the edge of the box after a driving run forward from deep. Monreal was nibbling at his heels a little too much for the referee's liking, and he's booked. 
57'   Thomas thumps the ball against Ramsey as he tries to clear. It ricochets back off Thomas and behind for a corner, which Atleti clear. 
In the other semi-final, Amadou Haidara has scored for Salzburg. Marseilla still lead 2-1 on aggregate. 
55' Oooft, Costa is close to a second! He kills the ball with a touch at the far post, but can't set himself to shoot quickly enough. Mustafi recovers to block and the ball squirms through to Ospina. 
52' Gabi is booked for a cynical but important trip on Welbeck to prevent Arsenal breaking on the left. Arsenal chip in a free-kick to the far post, which is headed across goal to Ramsey. He is crowded out and shoots wide from close range. 
51'   The ball falls to Koke on the edge of the box. He shoots! He scuffs! Goal kick. 
51'   Xhaka follows Griezmann's forward run and prevents the France striker running on to Costa's through-ball. 
50'   I've only just noticed that Danny Welbeck is playing. An impressive displauy of anonymity. 
48'   Mustafi pokes the ball away from Griezmann and behind for a corner. The striker responds with a growl of 'VAMOS' to the home support. 
47'   Giménez is penalised for an agricultural shove on Lacazette inside the centre-circle. Arsenal put it forward but lose possession when Bellerin plants his studs on Vitolo's bonce and concedes a free-kick. It sounds worse than it was. Vitolo stooped low for a header and it's all smiles between the Spanish pair. 
46' Atlético get us back underway! 
Out trot the teams for the second half. 
It's currently 0-0 between Marseille and Salzburg, meaning the Ligue 1 side still have their 2-0 aggregate lead.
Rafa Nadal, a Real Madrid fan, speaks at half-time: "It would be great to have both the city's teams in a final"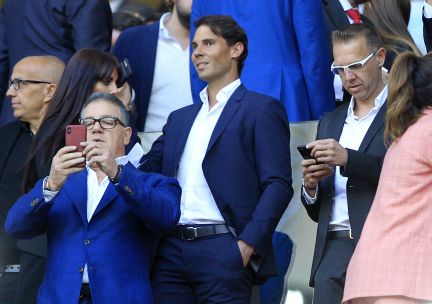 45'+3' HT. 
45'+2' GOOOOOOOOOOOOOL! Diego Costa! He comes back to haunt Arsenal. It all starts with Jan Oblak. He hits it long to Griezmann, who exchanges a one-two with Thomas and spreads the ball to Costa on the left. He bears down on goal, holds off Bellerin, and shoots over Ospina high in to the net. Wonderful combination of directness and intricacy from Atleti. 
45'   Three minutes of added time. 
45'   A corner for Atleti late in the first half. Koke plonks it down and whips it in. Lacazette heads it clear. 
42' Jack Wilshere does go in to the book, however. His crime was a late aerial challenge on Gabi, who goes flying and lies with his forehead to the turf for a moment before hauling himself up. 
41'   Monreal commits his umpteenth foul - this one a shove on Griezmann - yet stays out of the referee's book, much to the irritation of the Atlético players. 
40'   Costa lays the ball to Vitolo in the box, who doesn't manage to squirm away from Chambers. The game is opening up as we approach half time. 
39'   Another big chance goes begging for Atlético! The Arsenal defence, and Jack Wilshere in particular, go a bit woozy at the back as Koke chips a free-kick to the near post. Griezmann has time to bring it down, turn, and shoot... just wide. 
37'   OOOH! Mustafi heads the ball out as far as Koke on the corner of the box. He side-foots a volley through a crowd of players and just past the far post. Good effort. 
36'   It's been very attritional so far, which suits Atlético. Not a great deal of quality on show... and as I type, Ospina validates my point by donking the ball straight out for a throw-in. 
33'   Godín causes the Arsenal defence a spot of bother as Lucas hurls a long throw in to the box. It comes to nothing though as Vitolo undercooks a cross from the byline. 
31'   There's a breakdown in communication between Xhaka and Ospina, leading the former to needlessly slice the ball behind for a corner, which Griezmann chips to Thomas on the edge of the box. Thomas catches it an absolute treat on the volley and it strings Ospina's palms, but the whistle had already gone for a shove by Godín on Mustafi. Thomas was Scholesy incarnate for a split second. 
28'   Jan Oblak shuffles out of his goal towards Lacazette, who turns away from him and sets the ball up for Xhaka to cross low. Oblak backpedals to his line and Godín blocks. Sustained Arsenal pressure around the Atleti box at the moment. 
25'   Griezmann is still on the pitch and he bombs forward on a counter-attack with Costa and Vitolo. It looks dangerous until Costa takes a touch in the box when he should have let it run through his legs to Griezmann. Replays reveal that Griezmann's injury came from a rather innocuous elbow from Ramsey. He must have very unrobust scalp.
23'   Griezmann is bleeding profusely from a wound behind his ear. He's still on the pitch but it looks nasty. 
22'   The game has wandered in to a middle-third-of-the-pitch quagmire. Not a great deal happening. 
19'   Bellerin gets another chance on the right, overlapping on to Wilshere's pass. He gets caught in two minds - cross or shoot - and ends up doing a poor imitation of both. 
18'   Bellerin is quick, but not that quick. He scampers towards Özil's through-ball but can't stop it skidding our for a goal kick. 
17'   Jack Wilshere is donning the captain's armband in the absence of Koscielny. The Englishman is pulling the strings in the Arsenal midfield. 
15'   Xhaka's low cross is slightly behind the run of Lacazette, allowing Vitolo to nip in and clear the danger. 
13' Calum Chambers has come on for the stricken Koscielny.
13'   An Arsenal head clears at the near post but Atleti retain possession. The home side had the advantage before that lengthy injury stoppage, and they've still got it. 
12'   Monreal upends Costa on the flank and Koke will swing in a delivery with his right foot. 
Cholo Simeone's vantage point.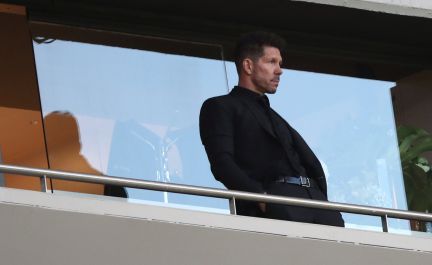 10'   Costa stands over Koscielny, looking geniunely concerned, as he is loaded on to the stretcher with his head in his hands. It looks like an achilles ping and if that's the case he'll be out of the World Cup. 
8'   Laurent Koscielny is down, grasping his ankle. It's not clear if he turned awkwardly or if Costa caught him. I think it's the former. It looks serious and the stretcher comes on. 
7'   Diego Costa outmuscles Monreal, leaving him in a wreck on the deck, and bears down on Ospina. He goes for the spectacular inside the box and blasts it over. 
5'   Nerves jangling in the Arsenal end as Ospina clears a bobbling backpass with a diving header. Up at the other end, Wilshere doesn't quite manage to get on the end of Lacazette's whipped cross and Thomas chests the ball behind for a corner at the far post. Wilshere complains about a push from Giménez but there's nothing doing. 
3'   Early territorial pressure from Atlético, and Arsenal seem fairly content for them to have the ball. 
1'   Vitolo knocks the ball off Koscielny's shin to win an early corner for Atleti. It's nodded back out to Koke, who re-delivers his original cross and Ospina punches clear. 
1' Here we go! Arsenal gets us underway at the Metropolitano and are immediately treated to a cascade of whistles. 
The Europa League anthem is playing it. It's safe to say it doesn't have the same gravitas as its Champions League brother. 
The teams are in the tunnel!
Flashing light show now blinking away at the Metropolitano, not that the atmosphere needs any artificial stimulation. 
A reminder that Torres and Gameiro both on the bench for Atlético. Full team news here.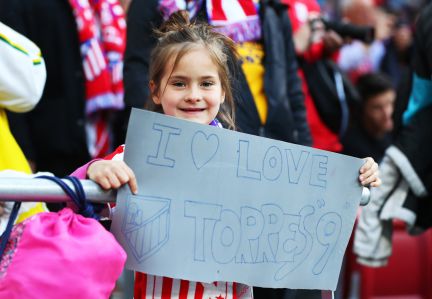 Simeone said yesterday that he wanted a 'rocking stadium'. He's already got one and kick off is still 20 minutes away. 
Up in a corporate box, meanwhile, Diego Simeone is pacing back and forth, hands behind his back. 
Both teams are out warming up on the Wanda Metropolitano turf. The Frente Atlético are already flag-waving behind the goal, and it looks like there's a big tifo primed for unfurling. 
Here's a more detailed piece on the team news from tonight's game, which sees Diego Costa and Vitolo enter the starting XI.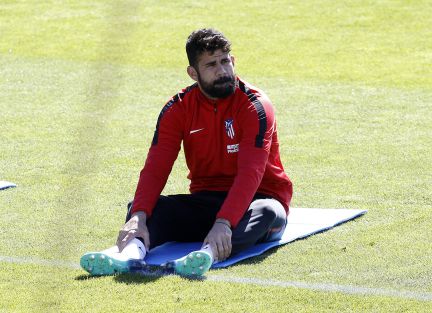 Saúl Ñíguez makes his 200th appearance for Atlético Madrid, which at the age of 23, is not bad going.  
Arsenal subs: Cech, Chambers, Kolasinac, Maitland-Niles, Iwobi, Mkhitaryan, Nketiah.
Arsenal XI: Ospina; Bellerin, Mustafi, Koscielny, Monreal; Xhaka, Wilshere; Ramsey, Özil, Welbeck; Lacazette.
Atlético subs: Subs: Werner, Filipe Luis, Savic, Olabe, Torres, Correa, Gameiro.
Atlético XI: Oblak; Thomas, Giménez, Godín, Lucas; Vitolo, Saúl, Gabi, Koke; Costa, Griezmann. 
This could be Arsene Wenger's final European match as Arsenal manager. Here we look back over his highlights in charge of The Gunners.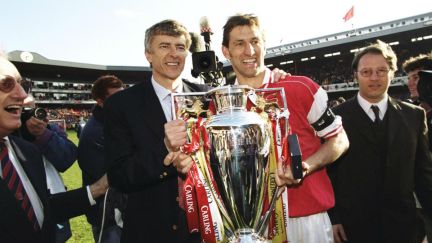 Two hours to kick-off at the Wanda Metropolitano, which will look a little bit like this: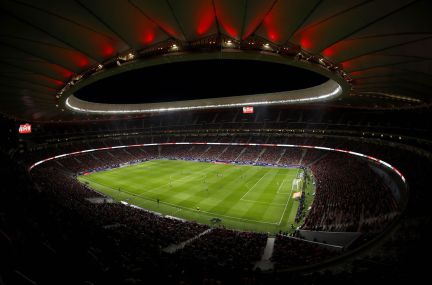 Diego Simeone will not be in the Atlético Madrid dugout this evening. He was sent to the stands in the first leg at the Emirates for a, ahem, 'rant' at the referee. His bear-like assistant Mono Burgos will prowl the touchline in his absence. 
Travelling Gooners have settled in Plaza Mayor today, which is the go-to spot for English fans watching their team in Madrid. It is possible that there will be a few sunburnt faces in the Wanda Metropolitano away end.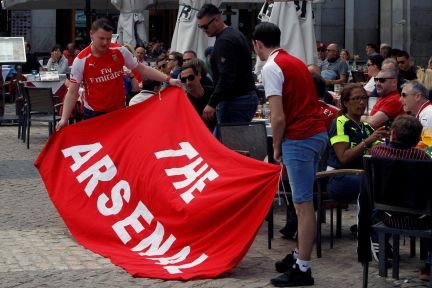 Arsene Wenger is extremely wary of the threat posed by Diego Costa: "In history he has shown he can make differences. It's our job to keep him quiet, maybe the best way is to not play in our half and in the half of Atletico Madrid."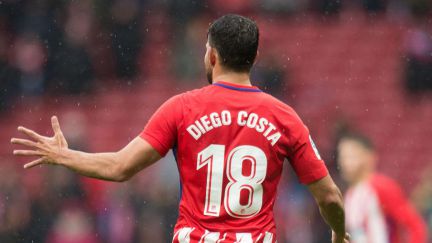 Today's editorial from Alfredo Relaño looked ahead to the game this evening, one that the AS editor feels should provide the platform for the Metropolitano to enter into Atlético folklore in the same way as the Calderón, which many fans still miss.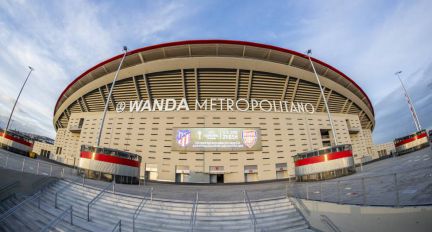 Atlético fans gave the team a raucous reception at their hotel ahead of the game, with around 1,000 supporters cheering Diego Simeone's side on arrival.
With Wenger set to leave Arsenal at the end of the season - destination still unknown - the platitudes have been raining in for the Frenchman, who many credit with sparking English football's renaissance with his avant-garde ideas. Here we take a look back at some of Le Prof's finest achievements.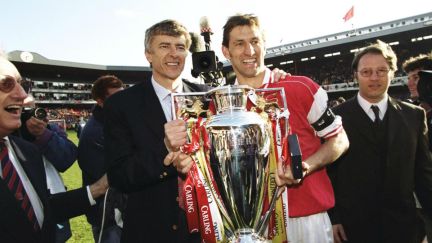 The tie is finely poised after the first leg in the Emirates Stadium, Antoine Griezmann bagging an away goal for Atlético after Alexandre Lacazette had given the Gunners the lead.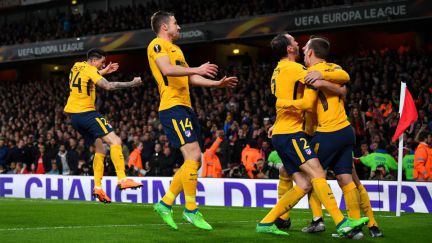 Hello and welcome to AS English's live build-up and coverage of tonight's Europa League semi-final, second leg match between Atlético Madrid and Arsenal from the Metropolitano Stadium. Kick-off is at 21:05.