FOOTBALL
Michael Essien not interested in hanging up his boots
Despite his age, the Ghanaian former Chelsea and Real Madrid midfielder insists his football career is not over yet.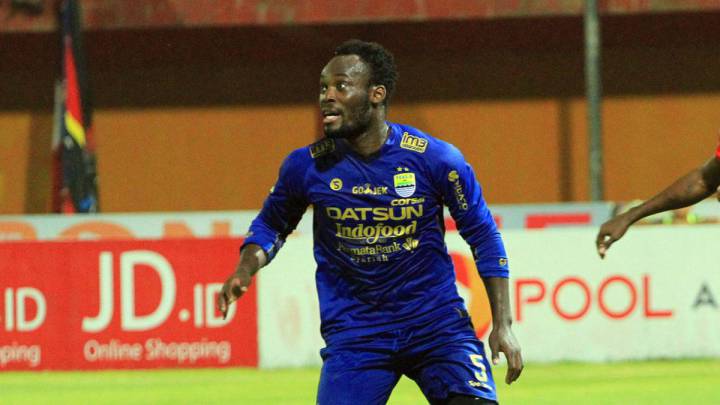 Former Chelsea and Ghana star Michael Essien has ruled out retiring in the near future, as he is focused on continuing playing at a professional level.
The 35-year-old midfielder has just finished a stint in Southeast Asia, where he played for Indonesian side Persib Bandung, having previously featured for teams like Real Madrid, Lyon, AC Milan, Panathinaikos and, of course, Chelsea.
The Indonesian experience
Essien joined Persib Bandung in March 2017, having been without a club for seven months following his release from Greek side Panathinaikos.
"It was quite simple. I remember when I left Greece, I was thinking to stop," Essien told the football website Goal.com. "I didn't play for like 7-8 months. Then I had a call from a friend about Persib Bandung. They wanted a name to give a lift to the club and country. They contacted me and I thought why not. It was a good experience for me and I totally enjoyed my one year there.
"The standard is not the same as Europe but in Indonesia, the standard is very good. It's not easy to play in that climate sometimes, it can be too hot. They still go out and work hard for their teams, so it gives you more joy to play football."
After spending a season with the Bandung Tigers, and as the club had already occupied their maximum quota of foreign players, the Ghanaian was released from his contract.
"It's not the end" – Essien
After leaving Persib, it has been rumoured that Essien could join another Asian team, with the player linked with sides in South Korea, Indonesia and Malaysia.
"It's not the end," he said. "I have some discussion to do with some clubs. I still want to enjoy a little bit the years ahead of me before I call it done. If a club come from Malaysia, then we'll sit down and talk, then see what happens."
Chelsea Legends match
Essien will return to Stamford Bridge on 18 May to play in the Chelsea Legends match in honour of the late Ray Wilkins.
The Ghanaian will be joined by the likes of Juliano Belletti, Michael Ballack, Gianfranco Zola, Marcel Desailly, Frank Leboeuf, Roberto Di Matteo and Dennis Wise.
The London side will face Inter Forever, a collection of some of Inter Milan's former players.