Barça's and Madrid's strengths ahead of El Clásico
Barcelona's numerical superiority at the top of the table tells a very different story from both sides' numbers over this league campaign.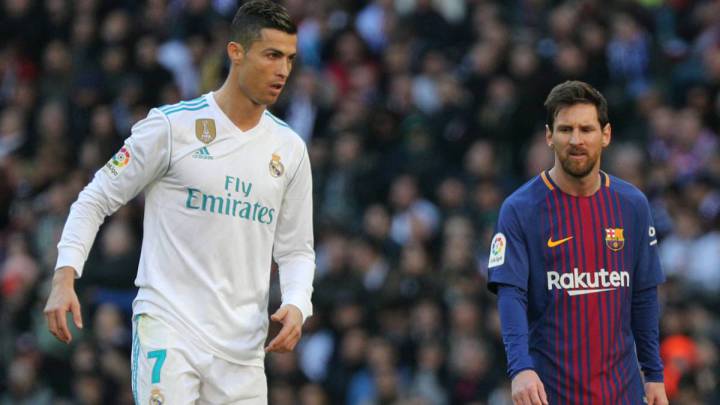 As El Clásico looms on Sunday evening (20:45 CET), the huge gap between Barcelona and Real Madrid at the top of the table tells a very different story from both sides' form in defence and attack over the league campaign.
Goalkeepers
Keylor Navas put in one of his best performances in a Madrid shirt against Bayern Munich in the Champions League semi-final second leg, saving his side's blushes on numerous occasions and sealing their place in the final with some eye-catching reflex saves. On the surface, Ter Stegen appears to have had less to do over this league campaign, yet the numbers show only a slight difference. The Barça keeper has received 91 shots on goal (59 from inside the box and 34 from outside), whereas Keylor has had to deal with 97 attempts on goal (65 from close range and 32 from outside the area).
In defence
The stats show that Real Madrid have given away more chances than Barcelona over the season - Los Culés have conceded 114 shots on goal compared to Madrid's 133, which is why Valverde's side concede an average of 0.62 goals to Los Blancos' 1.09. In terms of corners, Barcelona concede an average of 4.06 per game as opposed to Madrid's 3.59.
Passing and possession
Barcelona keep hold of the ball more than Madrid, with their average possession per game at 63.58%; on average in LaLiga Madrid keep the ball 60.56% every game. As a result, Los Culés have made 21,898 attempted passes, with 19,070 completed (87.09%). Los Blancos, meanwhile, have completed 17,587 out of 20,007 attempts, an average of 87.9%. Despite Barcelona's superiority, points-wise, both have a similar number of touches in opposition's penalty area: Barça 1,231 to Madrid's 1,223.
In attack
Both sides also have similar numbers in the attacking third; according to Opta, Valverde's men have created 130 clear chances on goal over this league campaign, scoring 53 and missing 77. Zidane's side, however, has converted 49 clear opportunities and have missed 79. Moreover, both sides have had a similar number of shots on goal: Barcelona 251 and Madrid 257.