Sergio Ramos and the Sánchez Pizjuán to meet again
The former Sevilla player was involved in an altercation with supporters last season after abuse from some sections of the home fans.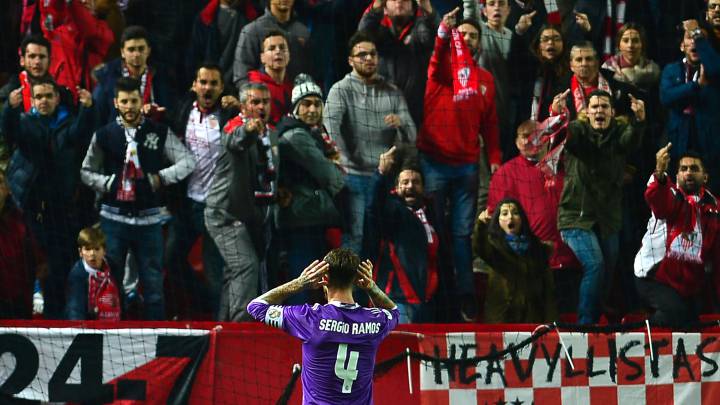 Real Madrid travel to Sevilla on Wednesday for the rearranged Liga fixture corresponding to week 34 of the competition with all eyes on Sergio Ramos.
Last season the Real defender, who left Sevilla in 2005 for a fee of 27 million euros, was involved in an angry exchange with a section of supporters in the Sánchez Pizjuán during a Copa del Rey game when he dinked a panenka penalty over home keeper David Soria and cupped his hands to his ears in front of the home ultras, the "Biris."
Ramos: "When they bury me there'll be a Sevilla flag"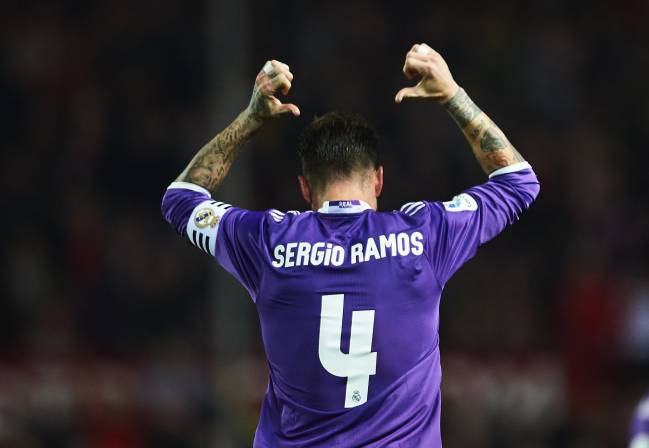 Ramos, who has always professed his love for the club where he came through the ranks, did not hold back in an interview after the game when explaining his gesture: "The day I die I'll be buried with the flags of Real Madrid and Sevilla. Maybe they didn't understand my celebration; it wasn't a sign of disrespect to Sevilla, just towards some of the fans. I've seen the receptions for [Ivan] Rakitic and [Dani] Alves [...] and they're welcomed back like gods. With me, they insult my mother."
During the game the Biris were heard chanting "Ramos, son of a whore" and "Ramos, die." The Liga disciplinary committee placed a partial stadium closure on the club over the insults, but Sevilla successfully appealed against the decision.
When Madrid return to the Sánchez Pizjuán on Wednesday, Ramos will be in the eye of the storm again – one that he feels is undeserved. A few days after the Copa game Real were in the Sánchez Pizjuán again for a Liga fixture, before which Sevilla supporters cheered Ramos as he arrived at Real's team hotel.
LaLiga Santander
*Update 6 de mayo de 2018