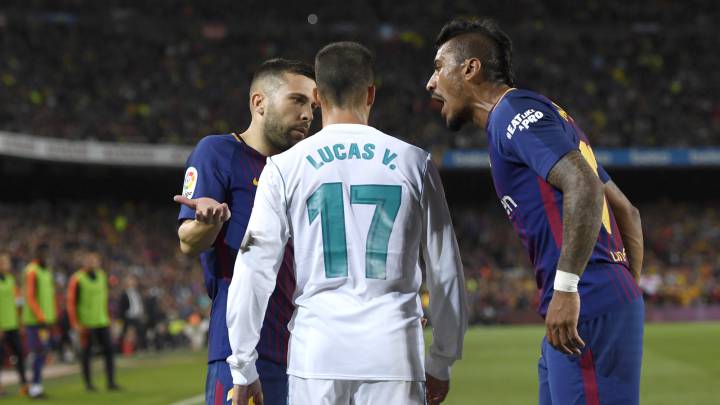 Barcelona 2-2 Real Madrid: match report
We were promised a Clásico of little consequence. They said the league was over and there was nothing left to play for. But what transpired at the Camp Nou on Sunday night had a little bit of everything. Early goals and red cards. Two comebacks from the visiting side. A clear penalty decision that wasn't given and plenty more debatable refereeing to go with it.
Andres Iniesta said goodbye and Sergi Roberto said hello to the line after a half-baked punch on Marcelo in the first half. It was the perfect game to keep Real Madrid on their toes with Liverpool in their sights and Bale scored on his dress rehearsal for that game too.
Luis Suarez opened the scoring after Sergi Roberto found him at the back post. He rifled home and the scoring had begun. Just four minutes later, another cross, which was sent in by Kroos, was headed down by Benzema and Ronaldo poked home. It came at the expense of the Portuguese's full health as he turned his ankle and would be replaced at half-time.
After such a lively start, it seemed to have settled into some form of pattern. It looked like we were looking at an uneventful end to the half too. But it was just the calm before the storm. As we approached the break, both Ramos and Suarez were booked for getting into it after the Uruguayan accused the Spaniard of a late elbow. Lionel Messi was booked for a late challenge on Ramos just moments later and Bale raked his studs down Umtiti's calf and was lucky not to be sent off.
There was to be more, however, as Sergi Roberto threw a punch in Marcelo's general vicinity and was sent off before the referee got the chance to blow for half-time and all of a sudden despite nothing being on the line, all of a sudden it mattered like a Clásico should.
Being down to 10 men did not deter Barcelona as they retook the lead through Lionel Messi after a very clear foul on Raphael Varane, which he admitted himself in the interview after the game. That was before Gareth Bale landed just his second Clásico goal in 10 attempts to tie things level.
Marcelo was fouled for what looked like a definite penalty, which wasn't given and Keylor Navas stopped Messi a couple of times before it was all over.
In the end, a game that mean little in real life took on a life of its own and for anyone suggesting any Clásico that ever happens in the future means nothing, you can point them in the direction of the game that took place on Sunday at the Camp Nou.
Barcelona vs Real Madrid live: minute-by-minute
90'+4'   GAME OVER! Ball came in from the last corner and Real Madrid wanted a penalty but it was a free to Barcelona. What a finish! What a game! What a rivalry!
90'+4'   Comes in and Semedo clears. Time's up.
90'+4'   Bale shot. Deflected for a corner.
90'+4'   Corner and it comes back in via Paulinho. Barcelona player ruled offside. Real Madrid looking for the winner.
90'+2' Luis Suarez is going off got Paco Alcacer.
90'+1'   Ball across to Vazquez and that's behind him. Barcelona being forced to suffer now.
90'   Four minutes of added time. This one has been a belter.
88'   Luis Suarez rolls around after tackle by Kovacic. No free but Suarez looked like he was in all sorts of trouble. He gets straight back up.
86'   Luis Suarez odwn and Real Madrid play on. Rakitic fouls Ramos and then Paulinho has a very stern word with Lucas Vazquez. Camp Nou wanted them to put the ball out. All kicking off.
85'   Ramos offside as Asensio sends the ball in. Looked like he was being grabbed at the back post. But he was the one blown.
85' Kovacic replaces Kroos.
84'   Corner and then another corner as Pique heads it out.
84'   Marcelo clips one towards the back post. Bale is knocking around. Headed out for a corner by Alba.
83'   Corner and Pique heads wide.
82'   Messi rejected again by Navas. He was at a really tight angle and with no options. 
82'   Messi chases down a ball and cut inside onto his left. Just wide!
81'   Ball out wide again to Vazquez, which seems to be the tactic now. Played down to Modric and he blazes one over.
79'   Tackles flying in now. Messi wants a free, doesn't come and then Rakitic slides in to win it back and sends the ball back up to Navas.
78'   Kroos swings out out to Vazquez. He keeps it in but Barcelona recover.
77' Bale booked now and so is Marcelo. Bale booked for a really late one.
75'   That should be a penalty. Marcelo tripped up in the box and it looked a certain penalty.
73'   Now Barcelona are on the ball. Asensio pulls Rakitic back but Barca keep the ball and the referee plays advantage.
73'   Bale! GOAL! GOAL! GOAL! Left-footed strike. What a finish. Ball in from Asensio and he absolutely buries it.
72'   Marcelo and Asensio on different pages.
71'   Corner for Barcelona.
70'   Lionel Messi races clear and Keylor Navas saves. Great ball and great save.
69'   Bale gives it away and Rakitic breaks. He looks for Suarez but Varane cuts it out.
68' Lucas Vazquez for Nacho.
67'   Asensio chances a volley and misses it completely.
A quick update on Ronaldo's injury.
65'   Real Madrid have wrestled control of this one back a little bit. Bale shoots and it's blocked. They win the rebound. Ball in behind and Bale boxed out by Umtiti. He hits the ground and wants a penalty but it's not coming.
64'   Game is heating up again!
63'   Messi with the free and it hits the wall.
62'   Messi with a lovely run and some nice dancing. Casemiro and Nacho combine to foul him.
61'   Real Madrid with a rare attack. They lose it as Busquets steps over and wins it. Free for Barcelona now. Ramos with another foul and he's lucky not to get another yellow.
60'   Ramos takes Rakitic down now and he's lucky not to get another yellow.
58'   Semedo down the right. He goes against Ramos and he gets to it. He crosses and Paulinho can't reach it. He can reach Navas stomach though as his knee collides with Navas.
58' Looks like Vazquez coming on for Bale too in a few.
57'   Paulinho on now for Iniesta.
56'   Barcelona come to life again. They lose out though as Pique looks for Suarez and he had gone the other way. Camp Nou getting very loud all over again.
54'   Offside on Rakitic! Barcelona score a goal but it's offside. That was debatable.
53' GOAL! Lionel Messi scores after getting the ball from Luis Suarez. Looked like a free for Real Madrid as Suarez fouls Varane. Messi doesn't say anything though and buries it. Lovely finish.
51'   Semedo runs into trouble and after a lovely move, Asensio ends up with it but he drives it into Ter Stegen's hands.
51'   Ramos closes down Semedo and the Barcelona player wins a throw.
51'   Modric gets it and sends it out to Marcelo. Bale was looking for the ball in behind but it never came.
50'   Paulinho warming up now too.
49'   Casemiro fouls Iniesta now as he moved forward.
47'   Marcelo cuts through and shoots. Over the bar as Pique closes him down.
47'   They're throwing it around and having Barcelona chase them.
46'   Real Madrid seeing all the ball so far.
46'   We are back underway for the second half.
Looks like Marco Asensio coming on for Real Madrid for Ronaldo. Nelson Semedo on for Coutinho.
Team back in the tunnel. 
We are in for a fiery affair in the second. Real Madrid will be vying for tBarcelona's unbeaten record. They've hate to say Barca are the only team to have not been beaten in the league in a season.
45'+2'   What a game! It's half-time now and it's very much all kicking off. Three yellows and a red in extra time.
45'+2' RED CARD! Sergi Roberto with a red card for catching Marcelo. Roberto with a sort of a punch to get Marcelo away from him. Tame but you can't raise your hands.
45'+2'   Bale takes Umtiti out of it. Lucky not to get a yellow for that.
45'+1'   Two minutes of added time.
45'   All kicking off now with no time left in the first half.
45' Sergio Ramos fouled now by Messi and that's a yellow.
44'   Suarez chipped the ball towards Coutinho and Navas gathered and it was after the Barca striker's pass that he was caught by Ramos.
43' Booking for Ramos and Suarez.
43'   Ramos and Suarez getting into it now. Suarez says he was elbowed by Ramos and Ramos told him to get up off the ground. 
42'   Barcelona weirdly out of sync. Ball in behind from Coutinho just as I say that and Messi tries to go around Navas and the keeper gets a hand to the ball. Very good keeping.
41'   Messi looks for Iniesta. But it's to nobody. 
39'   Barcelona with some rare possession. Taken down by Rakitic and popped out to Messi. He plays it to Messi before Alba loses out and Real Madrid counter. Benzema with the effort and that right-footed shot was wide.
38'   More crosses. This is becoming a bit of an onslaught. Marcelo crosses and Ronaldo heads onto the roof of the net.
38'   Kroos all the way across to Benzema, who takes it down as Real Madrid try to break down Barcelona again.
37'   Sent in from the free and Umtiti should have centered to Pique. He goes alone on the volley and what a poor choice.
36'   Bale frustrated now and has a kick out at Iniesta. Lucky not to be booked.
35'   Pique slides in and Marcelo keeps it with some slick dance moves. He crosses but it's too high for Ronaldo.
34'   Ronaldo and Benzema having plenty of luck down the left. They're turned back this time though as Real Madrid try the right before turning back all over again.
32'   Jordi Alba and Luka Modric having a go at each other in the middle. Replay shows Alba grabbing Modric by the throat.
31' Varane carded now for grabbing Luis Suarez.
31'   Modric collides with Umtiti as the ball rolls out for a goalkick. Ter Stegen takes.
31'   Corner worked short and it's sent in but wide. Poor. Barcelona are struggling.
30'   Corner for Barcelona. Alba from Messi again. That seems to be their first and last resort a lot of the time.
29'   Benzema offside.
29'   Another ball in behind and Ronaldo finds himself all alone. He drives it just wide.
27'   Real Madrid absolutely bossing this so far. One of their best performances of the season.
27'   Ronaldo through on goal. Lovely through ball and dreadful defending. Ter Stegen saves Barca's bacon.
27'   Marcelo to Benzema. He waits, waits and then waits some more before playing it to Kroos. His shoot, under pressure, is over the bar.
26'   Alba to Coutinho inside but that's very slack. Real Madrid recover.
25'   Comes straight back in from the right and Ronaldo rises highest before heading wide. Almost one of his old school headed finishes. Couldn't get it on target though.
24'   Cross from the left. Pique heads away with Benzema waiting for it to land.
24'   Asensio was up to warm-up. He's sitting back down though.
23'   Kroos presses Rakitic and Busquets gives it away. Real Madrid break but it's too quick. Barcelona win a throw. Press from Real Madrid again and they put it behind for a goalkick. 
23'   Pique covers and slides in on Benzema as he wins the ball. Throw for Real Madrid.
21'   A quick update on Ronaldo is that he is back on the field but doesn't look entirely comfortable.
20'   Gone a little quiet after the two goals.
19'   One of those trademark balls into the box by Messi looking for Alba. He makes it to it, just about, and shoots over.
18'   Messi fouled now. Barcelona trying to get control of this one again.
17'   We will update you on Ronaldo as soon as we know what happened. He collided with Pique for the goal and it looks like a twisted ankle. 
16'   A scene that Real Madrid fans had nightmares about last night. Ronaldo down after the goal and isn't happy. He's up but limping heavily.
15'   Ronaldo goal! Ronaldo with a pass back to Kroos and he sends it to the back post to Benzema. He heads down to Ronaldo. That's one-all.
14'   Suarez falls after contact from Navas. No penalty. Barcelona in from the right again.
13'   Nacho fouls Luis Suarez. Debatable one but he came in from the back.
12'   Coutinho clips Marcelo now and he hits the ground. Brazilian-on-Brazilian crime.
11'   Varane came out to Sergi Roberto, Ramos was concerned with Messi in the middle along with Nacho and Suarez was free at the back.
10' Luis Suarez goal! Ball in from Sergi Roberto is absolutely perfect and the Uruguayan arrives late to slam it home. Marcelo out of position.
9'   Benzema tries a little backheel and Pique wins it back. Rakitic sends Messi free but he's offside. That was very close too.
9'   Real Madrid now on top. Bale pops one forward and into the box. Ronaldo heads it up into the air and Ter Stegen scampers off his line to gather.
8'   Ronaldo on the left now and he cuts in and shoots. Miles out and at a tight angle. Silly shot to take by Ronaldo as Ter Stegen gathers.
7'   Barcelona cought up the ball fairly easy that time and Real Madrid start again. Into Bale but he's under pressure and sends it backward.
5'   Oh me oh my! Ronaldo offside. He was away on his own thanks to Marcelo's clipped ball forward but the Brazilian hesitated just a smidgeon. 
5'   Ronaldo gets the ball from Benzema with a nice pass in around the back door. He sends it towards goal and Ter Stegen gathers.
5'   Ball in behind from Messi from a free and Busquets clatters into Navas but he holds on. 
5'   Messi to Luis Suarez and it's saved by Keylor avas. Real Madrid under a little bit of pressure now.
4'   Bale breaks and gives the ball inside. That's to nobody. Barcelona back on the attack.
3'   Barcelona win the ball back for the first time and the Camp Nou are on their feet. Messi, Iniesta, and in behind to Alba but Navas is out and Real Madrid break clear.
2'   Ramos gets the ball and gets a smattering of boos aimed in his direction.
1'   We are underway. Rakitic fouls Casemiro.
We are ready for action. Last December's midday kick-off was weird. This feels right!
    The Barcelona hymn now ringing around the Camp Nou.
Campions it says in the stands. Barcelona and Real Madrid make their way out with no pasillo, obviously.
Two teams in the tunnels. Big hug for Iniesta off Ramos as the Real Madrid captain has a word in his ear. Should be an emotional night for Iniesta.
Some nice images coming in of Real Madrid warming up. A solid 19 degrees in Barcelona tonight.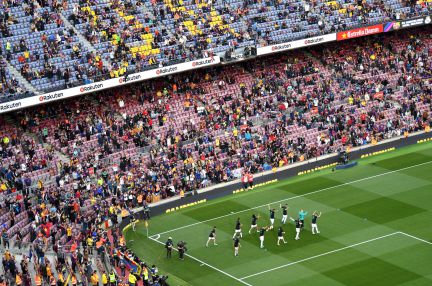 This is what it looks like inside the van of a Spanish TV broadcaster, parked outside Camp Nou.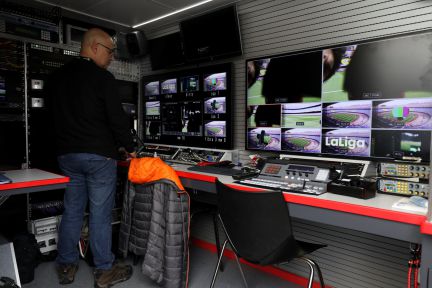 Bale, Benzema and Ronaldo have started five Clásicos together. Four losses and one win and all of them in LaLiga.
Barcelona XI: Stegen, Roberto, Piqué, Umtiti, Alba, Rakitic, Busquets, Iniesta, Coutinho, Messi, Suárez.
Here is the team: Keylor Navas, Nacho, Varane, Ramos, Marcelo, Casemiro, Kroos, Modric, Bale, Cristiano, Benzema
According to early reports, the BBC: Bale, Benzema and Cristiano are back for the game at the Camp Nou tonight.
Jan Oblak's goal was breached twice today against Espanyol. Ter Stegen is closing in on his Zamora award for the keeper with least goals conceded in a season. Another goalkeeper might have more eyes on him during the clásico though as Keylor Navas' future is up in the air. A good performance today might go to further his grip on the number one jersey into next season and he apparently has plans on finishing his career at the club.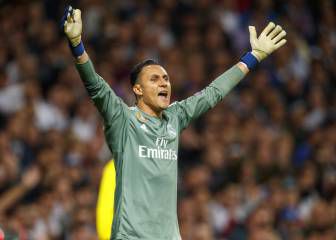 All this talk of pasillos, this was from when Real Madrid welcomed Barcelona to the Bernabeu in La Liga last December. Real Madrid were dismtantled after Barcelona refused to do a guard of honour for them. AS Editor, Alfredo Relaño had a pop at how poor Real Madrid were with a headline that read, "In the end, it was Real Madrid who gave a guard of honour to Barcelona".
  ICYMI: As Clásicos go, this one is seen as something of a "decaffeinated" one - but, even if the title race is long since done and dusted, there are still a few things at stake at the Camp Nou tonight...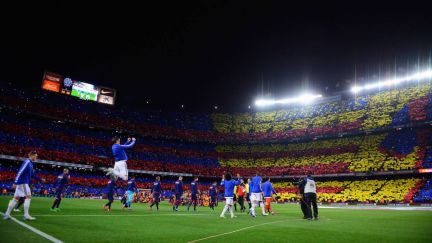 When Barcelona crashed and burned out of the Champions League at Roma's Stadio Olimpico, Valverde's rotation policy was questioned. With that in mind, here's a comparison of game-to-game management between Messi and Cristiano Ronaldo.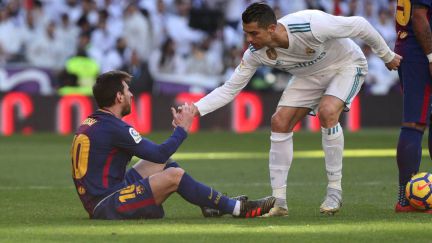 A reminder that Isco has not recovered from a shoulder injury in time to be included in Real Madrid's squad to face Barcelona, while Raphael Varane has travelled after overcoming a muscle strain. Meanwhile, Andrés Iniesta - for whom this is a final Clásico - has made the hosts' 18-man list, despite struggling with a calf complaint during the week.
  There'll be no shortage of talent on show at the Camp Nou, but the Clásico will also be without a few former Barcelona and Real Madrid men who left their mark on the fixture, but as of this season are no longer involved. We take a look at five...
As a further side-narrative to this evening's encounter, Unai Emery has claimed that before signing for PSG Kylian Mbappé wanted a move to Spain to join either Real or Barça.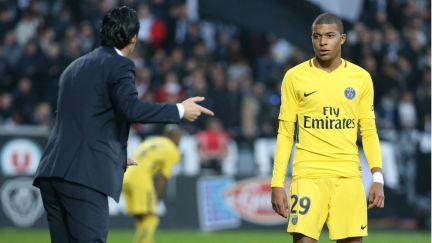 The news of Sir Alex Ferguson's brain haemorrhage and surgery on Saturday has seen numerous figures from the footballing world offer their support, including Real Madrid's Cristiano Ronaldo.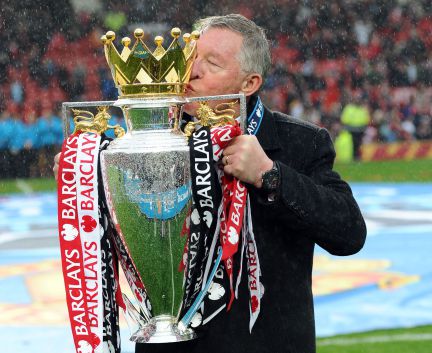 Barcelona may already be LaLiga champions and Real Madrid may have one eye on the Champions League final in Kiev... but there are still a few things at stake in tonight's 'decaffeinated' Clásico. Top scorer in the league, the Golden Shoe, the Trofeo Zamora...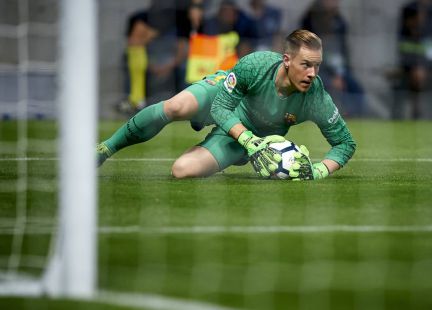 Here's a comparison of both sides' use of homegrown players in the first team. How many will be on show this evening?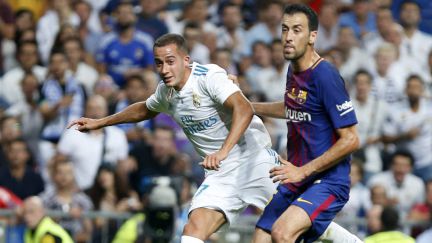 Who remains ahead of the current Real Madrid captain in that particular list? Well, you can have a look here to find out.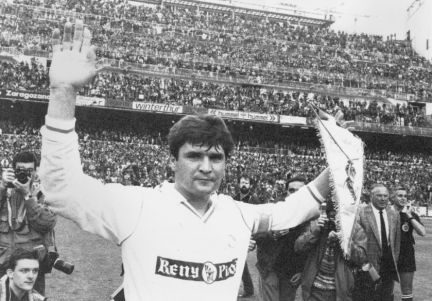 Sergio Ramos will climb into eighth position on the list of all-time appearance makers for Real Madrid in the Camp Nou this evening, matching Pirri's 561 games for the club.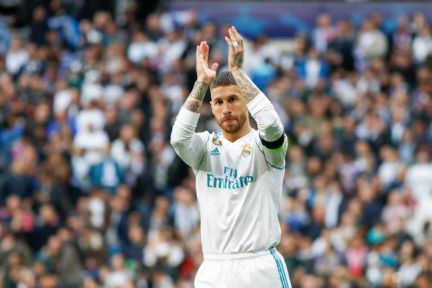 Despite the whopping 15-point difference at the top of the table, the numbers and percentages of both sides over the course of the season tell surprisingly similar stories...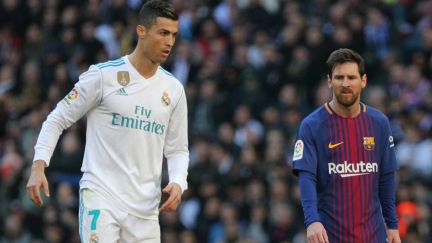 Tonight's Clásico has been widely described as "decaffeinated" with little at stake between the two old rivals in Camp Nou, but AS editor Alfredo Relaño argues that there are a few issues to add a bit of spice, not least Barcelona's unbeaten record in LaLiga and the fact that this will be Andrés Iniesta's final match against Real Madrid in a Barça shirt.
Isco has missed out on the Real squad with Zinedine Zidane not wanting to risk the midfielder's shoulder ahead of the Champions League final. Dani Carvajal is also still injured but Raphael Varane has been included after passing a late fitness test.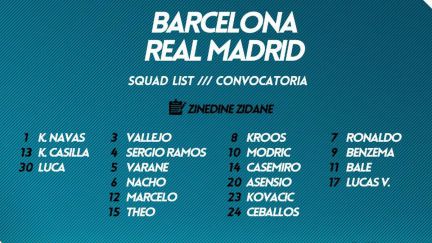 As ever, we've thrown together a handy guide as to how and where to watch this evening's game wherever you are in the world, or of course you can stay right here and follow all the action.
Hello and welcome to AS English's live build-up and coverage of tonight's Clásico encounter between Barcelona and Real Madrid from Camp Nou.
Barcelona vs Real Madrid live: preview
Barcelona have already won the league but there is one last clásico to be played before the season ends with a few matters to be cleared up. Real Madrid travel to the Camp Nou on Sunday 6 May 2018 to play Barcelona as Andres Iniesta says goodbye to the great rivalry...for now, at least. Meanwhile, Zinedine Zidane will have one eye on the Champions League and we aren't quite sure how many eyes Barcelona will have on their unbeaten league campaign and how desperately they will defend it.
Ernesto Valverde says "it will be a decaffinated" game because Barcelona have already won the league but nothing can be taken for face value when it comes to the clásico. Barcelona, who won the league last week with a 2-4 win over Depor, have been told they won't be getting a guard of honour for their achievement and while it won't matter a whole bunch, it surely wrankles enough to give this game some extra flavour. Barcelona are without Lucas Digne, André Gomes, Aleix Vidal and Yerry Mina but has a full squad aside from those technical omissions.
Real Madrid have the biggest game of their season on the horizon. They play Liverpool in the Champions League final on May 26 in Kiev and avoiding injuries is of paramount importance. Isco is already out of the clásico and Dani Carvajal is too. Raphael Varane, who has been battling injury since the Bayern Munich game, is in the squad but Zidane has never been known to needlessly risk players. His team selection will prove to us how badly Real Madrid want to ruin the invincible run Barca have been on. After humiliation at the Santiago Bernabeu in December in the reverse fixture, Zidane will surely want to exact some sort of revenge but it's just a matter of how much he is willing to see his side suffer in pursuit of it.