BARCELONA - REAL MADRID
Barcelona give themselves a guard of honour after Clásico
The team that looks after Barcelona gave them a guard of honour after Pique and his sid improvised on the field after the Clásico.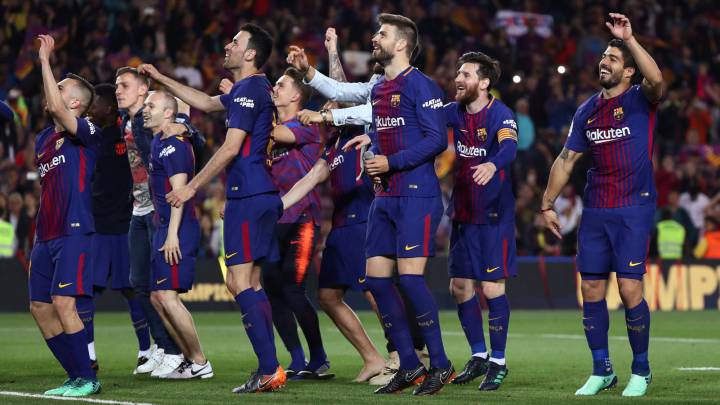 There was no pasillo for Barcelona from Real Madrid at the start of the Clásico on Sunday night despite being crowned champions after victory over Deportivo la Coruña. That didn't stop Barcelona from doing their own after the game when they were done finishing their LaLiga title crown in the middle of the field.
Barcelona's improvisation skills can not be questioned as Gerard Pique grabbed the microphone and told the crowd that they would do their own.
"As we are a family and they didn't want to give us a guard of honour, I ask our staff to do it and we will. This is a guard of honour by the lads who look after Barcelona," he said.
LaLiga Santander
*Update 6 de mayo de 2018



LaLiga Santander
*Update 6 de mayo de 2018