BARCELONA 2- REAL MADRID 2
Suárez admits it was a "little bit of a foul" on Varane
The Barcelona striker admits he fouled Varane but says he was surprised that the referee let play continue after it happened to let Messi score.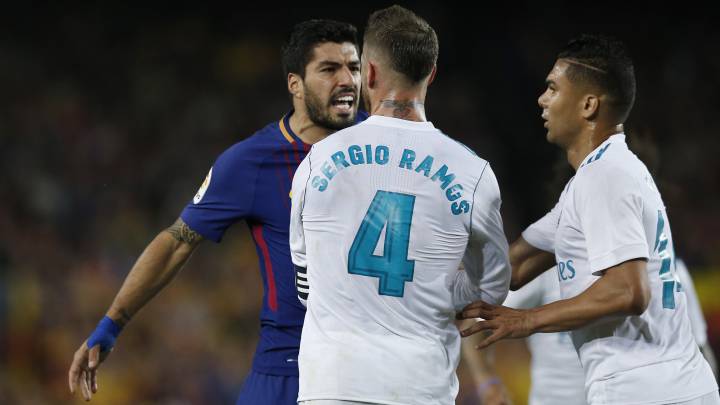 Luis Suarez spoke to Movistar Partidazo after the game and discussed the polemic that resulted in Barcelona's second goal. The Uruguayan caught Raphael Varane's leg but the ref played on before Messi scored in the second half.
"I think it is a bit of a foul because Varane controlled it and I put my foot in there," Suarez admited. He said he was "surprised that the referee let play continue."
The striker, who scored Barcelona's first spoke about the game and the improvised guard of honour by the team and said, "it came about now and the staff wanted to do it. Obviously the Clásicos are played in the conditions. Both wanted to win, and well, it ended a draw. Obviously, we wanted to win but the sending off hurt us. The team played really well and the draw isn't too bad."
LaLiga Santander
*Update 6 de mayo de 2018



LaLiga Santander
*Update 6 de mayo de 2018