Cristiano to miss Sevilla and Celta but ready for Kiev final
The ankle injury sustained by the Portuguese striker is expected to keep him out of action for a week but the player will be back for the final league game and the Kiev final.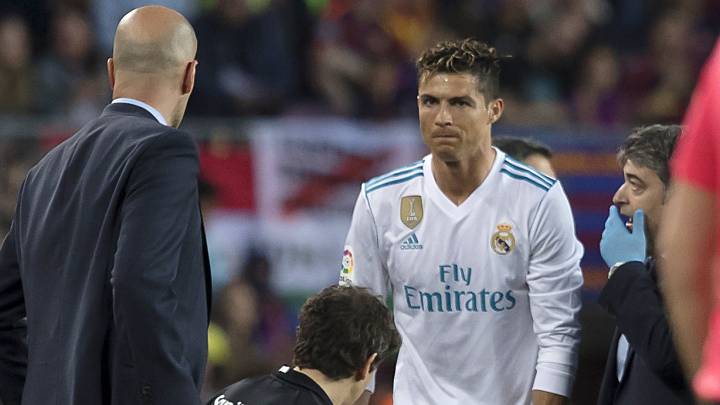 Cristiano Ronaldo will play in the 2017/18 Champions League final in Kiev. The knock on his ankle, sustained whilst scoring Real Madrid's equaliser at Camp Nou yesterday is not of a serious nature. The Portuguese player was treated by club medics after the goal and was substituted by coach Zidane at the interval purely as a precautionary measure.
Real Madrid club officials have been quick to confirm that the injury is not serious despite the player set to miss the LaLiga games this week as "Los Blancos" travel to face Sevilla midweek and then face Celta Vigo at the weekend with Zidane anxious not to force a hasty return for the player from Madeira.
Cristiano is set to return to training next Monday and play in the final league game of the current season as Madrid travel to Villarreal on the weekend of May 19-20. This way the striker will ensure some competitive playing time ahead of the club's attempt to secure a third consecutive Champions League final win as they face Liverpool in Kiev on May 26.



LaLiga Santander
*Update 7 de mayo de 2018