Atlético tempt Griezmann with offer to raise his salary to over 20 million euros
The Rojiblancos are willing to break the bank to retain their star player amind rumours that Barcelona are poised to meet the player's 100M euro buy-out. The USA vs. Ecuador live and direct: Friendly FIFA Date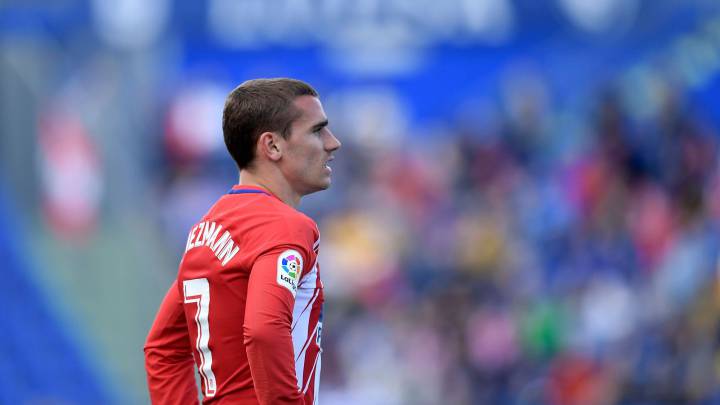 No one knows where Antoine Griezmann will be playing next season. After 12 months of inferring that he might or might not be leaving Atlético and the constant rumours linking him to Barcelona - on condition that they come up with his buy-out, the French forward has turned down an offer to renew hiws contract with the Rojiblancos and boost his salary to 20 million euros.
Atlético will present Griezmann with a new offer
However, Manolo Lama claimed on Cadena COPE's Tiempo de Juego programme that Atlético have not completely given up the fight and plan to break the bank to ensure Griezmann stays in the capital next season by putting forward an improved offer: "Atlético de Madrid have come back with an new offer for Griezmann this week, an offer which exceeds the original one of 20 million euros".
Have Atleti already lost Griezmann?
If Lama's claims are true, Atleti's new offer would surpass Barcelona's, although another member of the team on Tiempo de Juego, Antonio Ruiz, claims that he has it on good authority from a director at the club that Griezmann is certain to join Barça and the deal will be made official as soon as the league season is over: "Someone quite high up at the club, who seems quite peeved about the whole thing, told me that it's been agreed with Barcelona since October and it will be announced once the league ends - it wouldn't make any sense announcing it before then". Club President Enrique Cerezo meanwhile, continues with his mantra: "Griezmann is an Atlético de Madrid player"...
LaLiga Santander
*Update 14 de mayo de 2018