Chelsea's poor season pushes Courtois and Hazard closer to Real Madrid
The London club's failure to qualify for next year's Champions League could signal the departure of two of their star players, on Los Blancos' radar for some time.
Chelsea's failure to qualify for next year's Champions League could signal the departure of some of their high-calibre players looking to play in Europe's elite competition, rather than the Europa League, next term. Two such names are Thibaut Courtois and Eden Hazard, who have both long been linked to Real Madrid. 
Thibaut Courtois
The Belgian keeper's current situation points to a potential move given that his contract with the Blues runs until June 2019, which means he would be able to leave on a free in January next year. Should the London club wish to make a tidy profit from their keeper, and decide not to extend his contract, then the summer would mark the last chance to secure a lucrative deal. Courtois' price tag is around 60 million euros, and, according to different sources close to the player, his preferred destination would be Real Madrid, bolstered by the fact that his family currently resides in the Spanish capital.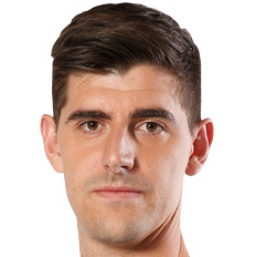 Eden Hazard
Hazard, meanwhile, is a firm favourite among the higher echelons of the Bernabéu and the Belgian midfielder could feel like a steal in compared with a potential Neymar deal - Hazard is valued at 100 million euros. His contract runs until June 2020, which means Chelsea are in no rush to sell. However, many big clubs around Europe will undoubtedly have the Belgian playmaker high on their wishlists and, with no Champions League football on offer at Stamford Bridge, there is likely to be no shortage of offers on the table.