EUROPA LEAGUE FINAL
Torres: "A dream I had since I was a kid, to win with my club"
Fernando Torres said he had a dream that he thought had left when he left Atlético but he says he has achieved a dream he had since he was a kid.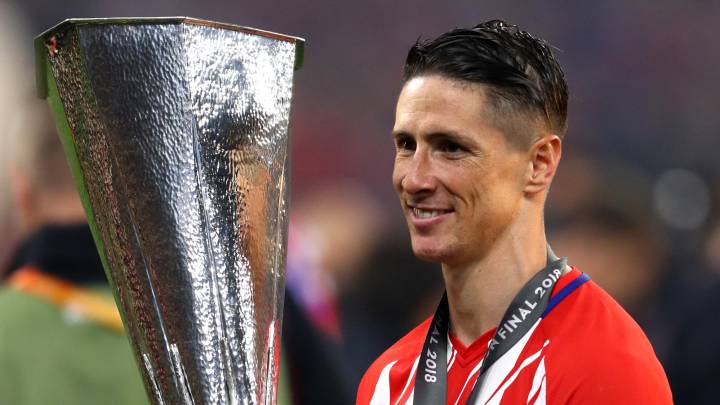 Fernando Torres spoke after he lifted the Europa League trophy with Atlético Madrid in his second last game with the club.
To lift a trophy with Atlético: "It's a happiness that is difficult to explain, after so much time, to have this opportunity to return this team of champions. It was to realise a dream I've had since I was a kid, but above all the pride of belonging to this group that changed the history of the club. This is the beginning of something very big."
The place this title holds: "At a sentimental level, it is the highest. I have the luck to play on great teams and in the best generation of Spanish footballers but I had a concrete dream since I was young. To win with my team. When I went I didn't think I could and after to I came back and the dreams could be achieved and this has been taught to me by the club and I will always be grateful."
The dressing room: "Belonging to this group is above winning a title. They are hard-working people and humble, who understand what Atlético is all about."