MARSEILLE 0 - 3 ATLÉTICO MADRID
Gabi admits he was wrong about "shit" Europa League
The Atlético captain's initial opinion was voiced after his side dropped out of the Champions League at the group stage.
Atlético Madrid captain Gabi, who scored his side's third goal in their Europa League success against Marseille, spoke to the press after the game.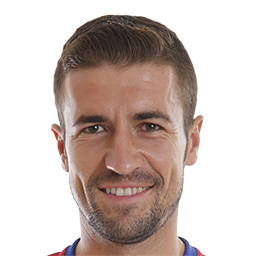 The goal: "I was saving myself for the final...".
The game: "It was really important because it enables us to stay at the top. As I said before the game, if there's one thing this team has then it's the ability to suffer. We've shown that and we killed off the game when we had to. We've shown that we're one of the best sides in Europe".
Griezmann: "He's shown that he's focused on Atlético. I hope he stays, and of course winning this trophy will help, more so because of the way we've won it. He's going to be important in the coming seasons".
The "shit" Europa League: "Now I'll have to swallow my words. It was a tough time for everyone".
Lifting the cup with Torres: "It felt right, something that would be emotional, and there's no better way to say goodbye to Atlético than lifting a trophy. He deserves it more than anybody".