WORLD CUP 2018
ISIS return with poster threatening Messi and Ronaldo
ISIS have published images ahead of the World Cup in Russia in the summer which says "victory will be ours" along with some gruesome images. Cruz Azul vs America: Liga MX, live online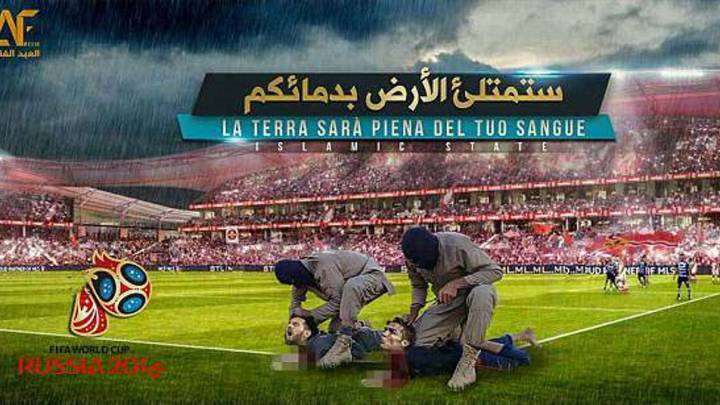 Terrorist group Daesh have issued another threat against Lionel Messi and Cristiano Ronaldo's lives for the World Cup in Russia this summer. In October of last year, they released a poster which depicted Messi and Neymar dead on the ground. There were also images released of a caricatured Messi behind bars with blood streaming from his face and they threatened violence in Russia during the summer.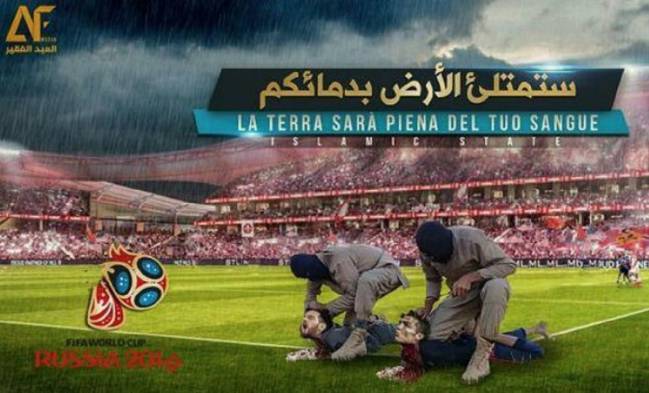 Now, ISIS have released new images with a warning that says: "the ground will be filled with your blood". Along with the Russian World Cup's logo, Messi and Ronaldo are seen in the photo in gruesome fashion. Also, a second poster shows a militant of the terrorist group carrying what appears to be an explosive device into a stadium. That poster reads: 'FIFA World Cup Russia 2018: the victory will be ours'.
The 2018 FIFA World Cup will be played in 11 Russian cities between June 14th and July 15th, with the final being played at the Luzhniki Stadium in Moscow.