Klopp takes inspiration from Atleti Europa League final gameplan
The German coach was anxious that his squad watched the Europa League final as a educational tool as Simeone's side managed the Lyon final to perfection.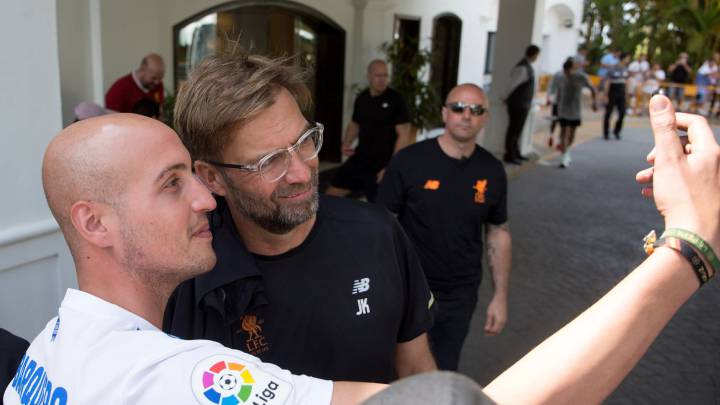 After a hectic Premier League season, the Liverpool squad have moved to a training camp in Marbella as they prepare ahead of the Champions League final. Following a tense semi-final against AS Roma and a nervy end to the domestic campaign a fourth place was secured with a home win over Brighton on the final day of the season, the training camp on the Costa del Sol is a perfect base as they look ahead to the Kiev final.
On Wednesday night the players were "obliged" by coach Jurgen Klopp to watch the Europa League final with his mantra of "one learns by watching other games" and stated that Alético managed the game perfectly. weathering the early Marseille pressure and after Griezmann put Atleti ahead the outcome was never in doubt. In finals its not about starting well it's being able to adapt to situations as the match unfolds.
Klopp ensures all players have breakfast and dinner together and the last few afternoons the squad spend in the centre of Marbella or play gold at the course at the La Quinta base. The Costa del Sol camp is an ideal base for Klopp to work on small details with his squad and the training sessions are also complemented small informal tactical discussions away from the distractions that go with a major European final.



Champions League
*Update 18 de mayo de 2018
Champions League
*Update 18 de mayo de 2018