WORLD CUP 2018
Germany set to win Russia 2018 World Cup
At least that's the claim by Swiss multinational investment bank UBS after they carried out more than 10,000 simulations.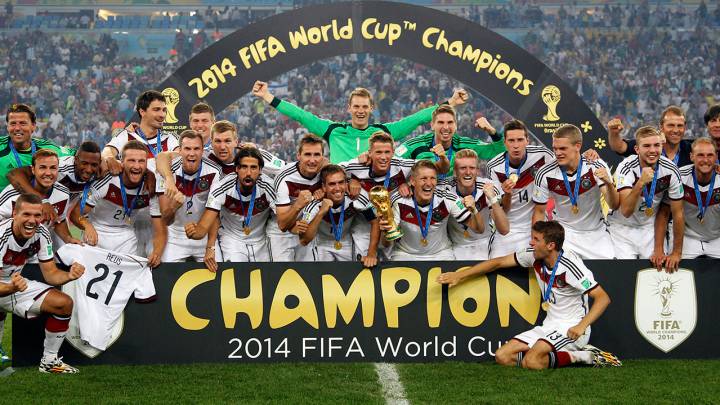 As the countdown to the Russia World Cup begins in earnest with less than a month before Saudi Arabia and Russia play in the inaugural match in Moscow, UBS deployed a team of 18 analysts, running a computer simulation of the tournament 10,000 times, in an effort to predict the likely winner of the competition.
Following up their 2014 Brazil World Cup report where they claimed the hosts would be victorious, their 2018 findings are available in a 32 page report entitled "Investing in Football" (Russia 2018 edition)
According to the results, England are set to fall short losing at the semi-final stage with Brazil and Spain also expected to make it as far as the semis but ultimately fall to the current champions with Joachim Lowe's side lifting the trophy on July 15 in the Russian capital (according to the computer).