REAL MADRID
"Neymar? We have two games left and then we will talk about what you want to talk about"
Zidane had no interested in speaking about Neymar as "he is not my player" but said Ronaldo is 120% and Bale is training well and has improved.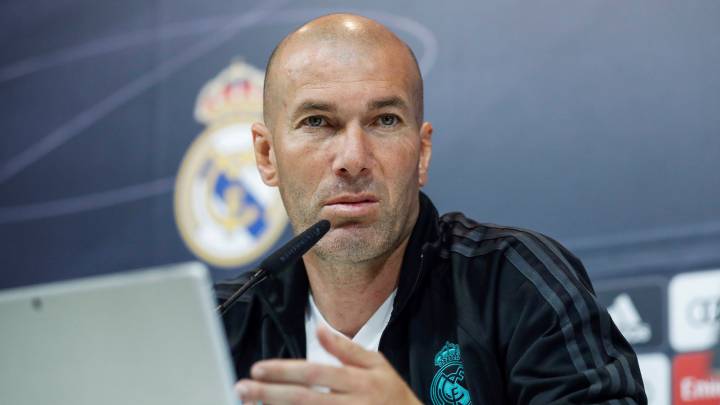 Zinedine Zidane appeared before the media ahead of his side's clash with Villarreal in LaLiga on Saturday night. It is their second last game of the season and Zidane wanted to keep focus on those games before delving into tranfer rumours.
Training with everyone: "Very happy to have everyone. They deserve it. They had some problems during the year and at the end, you know everyone is going to make the list for tomorrow and in the final so they deserve it. The problem is, when you have 24 players someone will end up outside the squad. I like how they did this week, although some of them know they won't play. This, for the dynamic of the group, is important."
Are Villarreal and Liverpool similar teams? "Nothing alike, as a team, I don't think Villarreal are the same team. They're different. Villarreal play, always come out with the ball, and try to play from the back. That's not the case with Liverpool. It's different but whatever. The thing is to play a good game tomorrow, that is the the last game to get ready for the final. And after we will have a week for prepare for the other game, in the details. They are different teams."
If Griezmann goes to Barcelona, is that a problem for you? "I don't know, I don't have an opnion. It's spoken about but I have no information. We will see what happens in the future. Neither good or bad. It's not my problem."
What do you think about Achraf, Ceballos and Mayoral...they have thrown away a year staying in Madrid this season? "The first thing is that's a lie. To the contrary. A year here is ten away from here even though you play less. Training with the players who are here. It's not a lost year. They have improved massively. They didn't expect to play as little, like everyone, but it's a very positive year. They are very young, let's see the year coming. Next year some of them have to play. But it's not a lost year."
After what Messi said about it being a nightmare to see Neymar playing for Real Madrid, do you want to sign him even more? "I am not talking about players that aren't here. And that's it. There are ten days left, two games. After, we will talk about what you want to talk about, but now no."
Is Cristiano 150%? "Yes, at 120%. He's good, he's trained like normal."
How has Bale improved in the last few weeks? Can he start in Kiev? "It's good for me, and for the players. I won't be saying anything about the line-up until the game and that's it. Bale is better, he's training well. When he plays and scored goals, you can say he is better but he trains well and I want him to do well. The most important thing is to see everyone well physically. It is the most important. After, amongst the 24, I'm fucked over those who will be left off the list for these games."



LaLiga Santander
*Update 18 de mayo de 2018



LaLiga Santander
*Update 18 de mayo de 2018