REAL MADRID
Zidane on Juanfran's song: "It's fine with me, it was a joke"
Juanfran grabbed a microphone after the Europa League final on Wednesday and sang "Let the Vikings know who rules the capital..."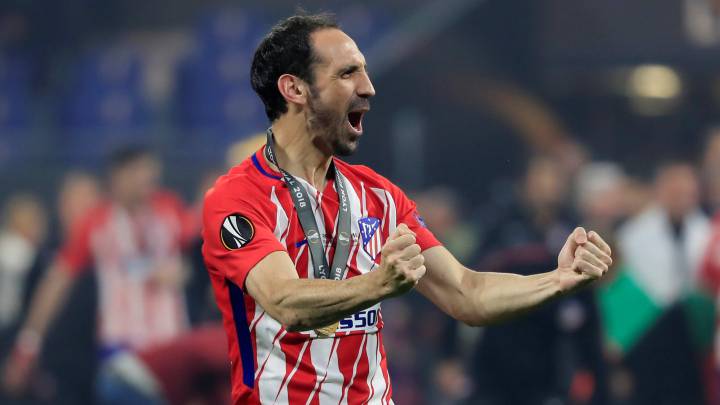 Atlético Madrid won the Europa League on Wednesday night against Olympique Marseile. After the game an ecstatic Juanfran grabbed the microphone and sang "Let the Vikings (Real Madrid's nickname) know, who rules in the capital...."
Zinedine Zidane was asked about the song after the song. "Firstly, I want to congratulate Atleti for their achievement," he said. "I am happy for them for what they have done and that's it. We don't rule. Juanfran seems nice to me, I don't have anything to say. Nothing happened, it's a joke and that's it."