Ghana's Asamoah announces Juventus exit
Amid Inter Milan speculation, the midfielder leaves the club after winning his sixth consecutive Serie A title.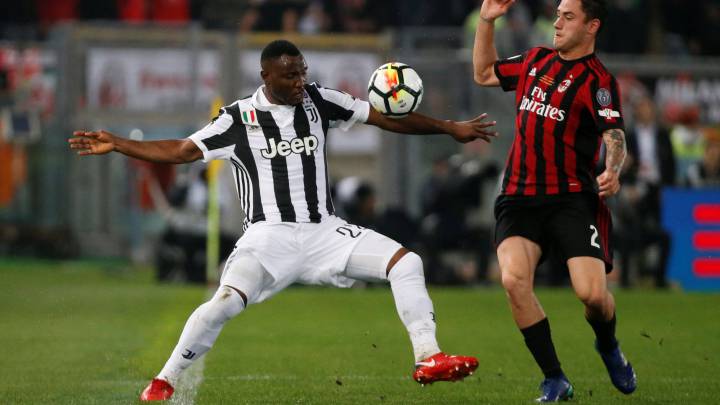 Ghanaian midfielder Kwadwo Asamoah has confirmed that he is leaving Juventus at the end of the season.
The 29-year-old joined Juve from Udinese in 2012 and has since gone on to win six consecutive Serie A titles.
In over six years with La Vecchia Signora, he made 165 appearances, scoring five times and assisting 21.
'Proud of my time here' - Asamoah
On Friday, the Ghanaian posted an emotional farewell letter on his Twitter account.
'Neither words nor actions could express the difficulty in taking this decision because I am immensely proud of my time here.
Even though Juventus offered me a new contract, I humbly and respectfully opted to commit myself to a club elsewhere.'
He also took the chance to praise the club's fans.
'Every single person at the club will forever have a special place in my heart, from the coaches to my teammates, through to the staff and most importantly the wonderful and vociferous fans,' Asamoah added.
'The unflinching emotional support I received from the fans, even in my worst injury times was so amazing that I feel deep love for this club and will forever appreciate the kindness shown to me.'
Inter Milan speculation
Asamoah is being linked with Serie A rivals Inter Milan, team with which, according to rumors, he has completed his medical and is expected to sign a three-year deal.
The Ghanaian joins eminent goalkeeper Gianluigi Buffon and longtime fullback Stephen Lichtsteiner as confirmed departures this season.
The three will make their final appearance for Juventus on Saturday against Hellas Verona at the Allianz Arena in Turin.