Three consecutive promotions sees Parma back in Serie A
The club was declared bankrupt in 2015 and demoted to Serie D. After beating Spezia a mathematical return to the top flight was secured.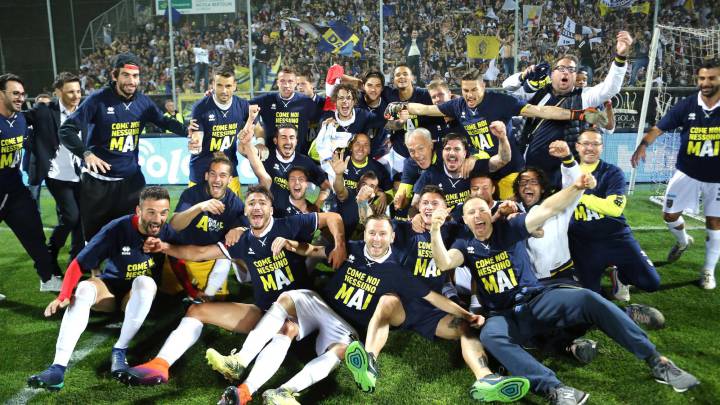 Parma are back! Despite the club being declared in 2015 which saw demotion to Serie D, three back-to-back promotions have seen the Emilia-Romagna side are back in the top flight of the Italian game.
A series of results went Parma's way as they secured a two nil win over mid-table La Spezia (with Ceravolo and Ciciretti finding the target) combined with Frosinone's draw against Foggia which saw Parma secure the second automatic promotion place.
The results sparked off a massive promotion party with veteran captain Alessandro Lucarelli at the heart of the celebrations: "I can't relieve this we've pulled off something craze, something incredible, this is beyond my wildest dreams" he claimed post match.
The club was bought by Chinese businessman Jiang Lizhang in 2017 with his Desports Group owning 60% of club shares. His ambitious project sees the former Coppa Italia and European Cup Winners Cup winners return to the elite of Italian 'clacio'.