Keylor warns Liverpool: "I have the best defence in the world"
The Real Madrid goalkeeper spoke confidently ahead of Saturday's Champions League final and had no doubts that Los Blancos can cope with The Reds' attack.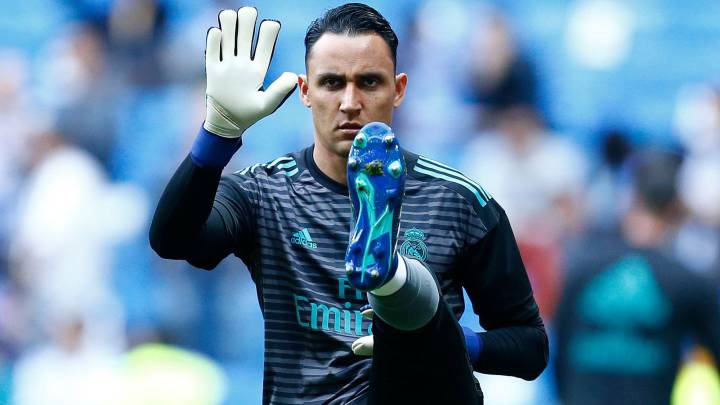 The Real Madrid number one, Keylor Navas, has said that his experienced side are ready for anything opponents Liverpool have to throw at them. The two European heavyweights meet in Kiev this coming Saturday in the 2018 Champions League final.
Keylor and Madrid have experience on their side
Speaking at a promotional event with Mahou Five Stars the man who will be shoring up the Costa Rican goal at next month's World Cup in Russia, Navas said:
"It is really nice to play a third consecutive final. We want to enjoy it and make the story run on longer."
The 31-year old felt that run can stand them in good stead highlighting the value of "the experiences of previous encounters" while adding that there is no complacency in the group:
"We are not overly relaxed, but this is not a new situation [for us]," he stressed.
Keylor was very clear on "the importance of arriving at the final in the best possible shape" and went on to praise the Liverpool side.
"They have players who can make a difference, but I have the best defence in the world. I trust my teammates 100%," he reaffirmed.
Spain vs Costa Rica World Cup Final
Regarding his own individual performances, Navas spoke positively:
"I came away from the Bayern game very happy on a personal level and it was a great effort by the whole group. That's why it was a great result, one of those exciting games you dream about".
Talking of dream matches, Keylor Navas has been plying his trade in Spain for some time now and is friends with many of Lopetegui's squad heading to the World Cup. When asked who he'd love to face if Costa Rica were to make the final in Moscow, Keylor laughed and said, 'Spain'.